PC claimed sexualised conversations about young girls were merely 'banter'
A former officer from Hertfordshire Constabulary has been sentenced to 25 months in prison after pleading guilty to corruption and making indecent images of children.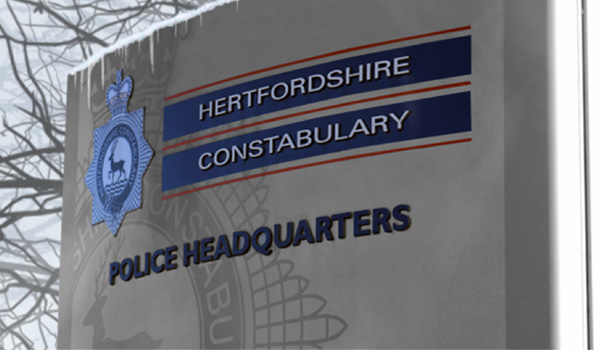 Former Police Constable Ben Pitelen, who was based with the Roads Policing Unit at Stevenag, was sentenced earlier this month but details of his misconduct hearing, which took place in private in September 2021, have only just been made public.
PC Pitelen had been suspended since July 2020 when the offences came to light and was dismissed from the force at the hearing. The police corruption matter relates to inappropriate sexual communication with a third party.
He joined the constabulary in 2000 and worked solely in uniform roles. He was a response constable from 2000 to 2004, when he moved to roads policing and remained until he was found in possession of 526 indecent images of children. Nine of these fell into the most serious class of Category A, six were Category B and 511 were Category C. Forensic investigators found his devices showed internet searches for similar images and access to websites that are known for displaying indecent images of children.
The misconduct hearing also heard that while on duty in uniform, the officer had engaged in sexualised or otherwise inappropriate conduct by posing for a photograph with a member of the public who was engaged in a sex act. He had also failed to prevent, report or otherwise deter criminal behaviour displayed by a member of the public who had a clear interest in child sexual offending.
PC Pitelen was further found to have engaged in sexualised WhatsApp conversations about young girls, which he dismissed as "banter" and said the conversation was instigated by the other male and was purely innocent.
However, in his published findings about the case, Chief Constable Charlie Hall dismissed this claim, writing: "I disagree. There is clear evidence presented that these chats go far beyond banter and are sexualised conversations about young girls. PC Pitelen is equally involved in sustaining these sexualised conversations."
"They are wholly inappropriate and display a clear sexual interest in children from the other male, with that sexual interest being clearly facilitated by PC Pitelen. The sexual interest in children and teenage girls is clearly apparent and would be obvious to any reasonable person, and most especially a police officer."
He added: "A police officer would then be expected to take reasonable steps to safeguard children in the circumstances from this male, reporting their behaviour. PC Pitelen completely failed to do this, doing exactly the opposite by facilitating it further.
"The actions of PC Pitelen have been far removed from those expected of a professional police officer. His actions undermine confidence in policing and its reputation, he has fallen very short of acceptable standards and failed to protect the public. Considering the purpose of these misconduct proceedings there is no other reasonable or acceptable outcome that I can reach in this case other than to sanction PC Pitelen with dismissal without notice. Nothing else would be an acceptable outcome in such a serious case for either the public or the police service itself."