PC Andrew Harper's teenage killers jailed
Three teenagers responsible for the death of Police Constable Andrew Harper have today been jailed for his manslaughter.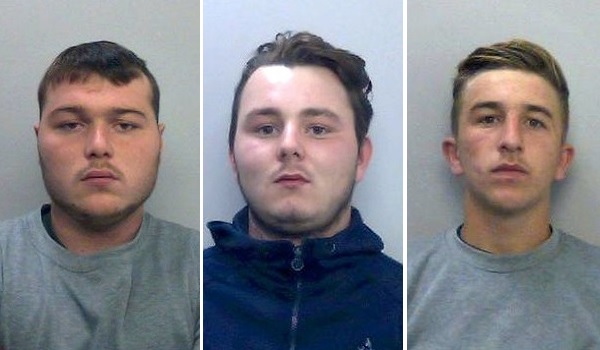 PC Harper, who served with Thames Valley Police, was dragged to his death behind a car the trio had been using to steal a quad bike. He suffered catastrophic injuries last August as his ankles got caught in a strap attached to the vehicle.
Driver Henry Long, was jailed for 16 years. His accomplices Albert Bowers and Jessie Cole each received 13 years. Thomas King, 22, who was not in the car, was sentenced to two years after previously pleaded guilty to conspiring to steal the quad bike.
PC Harper's widow Lissie said she was in "a lost and endless world" after her husband was killed in the line of duty, a month after their wedding day.
Chief Crown Prosecutor for Thames and Chiltern, Jaswant Kaur Narwal, said: "PC Andrew Harper was a young police officer whose life was tragically cut short by the senseless acts of three teenagers, leaving his family, friends and colleagues totally devastated. Our thoughts remain with them during this very difficult time.
"This was a harrowing and evidentially challenging case. We relied on hundreds of witness statements and exhibits, expert evidence and a meticulous reconstruction of the tragic circumstances of that night, to put forward the strongest possible case for murder. Having heard all the evidence in relation to PC Harper's death, the jury convicted Henry Long, Albert Bowers and Jessie Cole of manslaughter.
"Our deepest sympathies remain with PC Harper's family, who we know are unhappy with the verdict. The jury can only convict if they are certain beyond reasonable doubt, having heard all the evidence, and we respect their decision.
"Long, Bowers and Cole's criminal actions resulted in the needless death of a brave, young man who was killed in the line of duty, and they will spend a total of 42 years in prison for that."