PC Andrew Harper presented with posthumous roads policing honour
The widow of Police Constable Andrew Harper, the Thames Valley officer who died last year during an operation to stop a vehicle, has received a posthumous honour at the annual Police Federation of England and Wales (PFEW) Roads Policing Awards.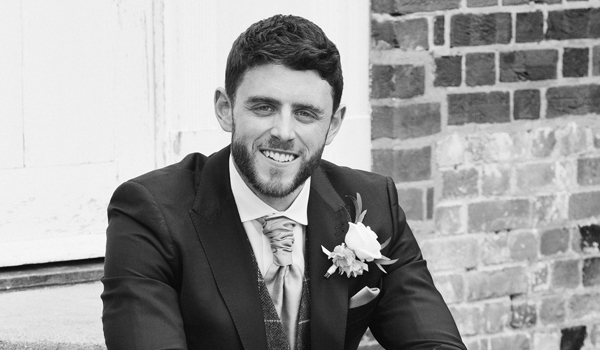 Lissie Harper, who married the officer just four weeks before he died, received a standing ovation as she took to the stage at the event in Kenilworth, Warwickshire last night (January 28). Her late husband received a 'National Chair's Certificate' for representing "the very best of roads policing and policing in general".
She told delegates: "olice force when he was 19 years old. He gained so Andrew joined the pnew team he joined, I don't think he felt totally contented much from every shift and every until he joined Roads Policing. He began to thrive more than ever, whether he drove alone or had some company he soon made a name for himself as one of the most productive and n Thames Valley Police.motivated officers i
"I wish more than you could ever know that I wasn't standing up here accepting this acknowledgement on behalf of Andrew, I wish in so many ways that he had been just a little that he was. The silent protector less brave. But then he wouldn't be the amazing persongoing about his job without expectation or recognition."
The certificate was presented during an awards ceremony honouring those officers in roads policing who go above and beyond the call of duty.
Police Constable Geoff Newman from Surrey Police was this year's winner of PFEW's 'Outstanding Contribution to Roads Policing Award' for his "passion for roads policing and determination to hit criminals where it hurts".
PC Newman, a member of Surrey Roads Policing Unit, was involved in a collision during a pursuit in 2018 that left him with a serious back injury that resulted in him being mainly office-based for the past 18 months.
Despite injury, his tenacious and positive attitude saw him utilise his skills and expertise to ensure that colleagues had first-class criminal intelligence, which has allowed them to target and disrupt a number of high-level organised crime groups and County Lines gangs, helping to arrest numerous offenders.
Other nominees included the Essex Serious Collision Investigation Unit (SICU) for its 'professionalism, drive and work ethic', Police Constable Craig Davies from Avon and Somerset Constabulary for his exceptional work as a family liaison officer, and Avon and Somerset colleague Police Constable Lou Philips for her work on a project providing 'mourning blankets' as a gesture of support from families who had lost loved ones to those bereaved in the Manchester Arena attack.