Pay policies forcing record numbers of officers into second jobs
More officers than ever are taking second jobs to cope with salaries they feel are unfair.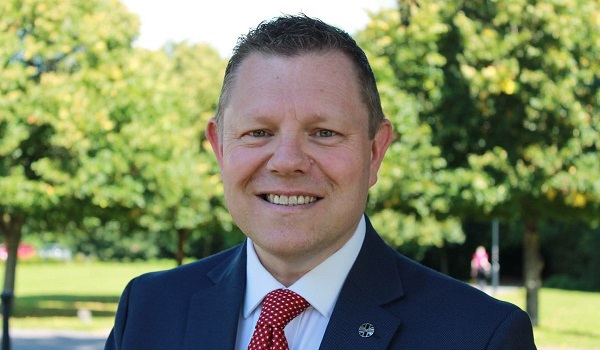 Research by the Police Federation of England and Wales (PFEW) has found 7.8 per cent of officers now moonlight in other professions, up from 6.3 per cent the previous year.
And almost nine in ten do not feel fairly paid given the pressures of policing, with wages dropping in real terms by around 18 per cent since 2009/10.
The findings follow the Government's announcement of a 'two per cent' pay rise, less than half of which will actually benefit officers' pay packets.
PFEW chair John Apter said the results "make grim reading" for the organisation's members.
The PFEW's latest pay and morale survey, published on Tuesday (August 7), received feedback from more than 27,000 officers across ranks from police constable to chief inspector.
It found almost 49 per cent are worried about the state of their personal finances every day or almost daily, while 11.8 per cent rarely have enough money to cover the essentials – a small increase on the figures from 2017.
Another 87.9 per cent said they did not feel fairly paid.
For the fifth year running, the survey highlighted an increase in the number of officers who are dissatisfied with their basic pay, at 71.7 per cent compared with 66.1 per cent last year.
The figure marks the highest rate since the start of the PFEW research, and comes alongside findings that more than three quarters of officers feel worse off financially than they did five years ago.
Last month, the Home Office announced officers will receive a two per cent pay rise in 2018/19.
However, it refused to accept recommendations from the independent pay body to consolidate last year's one per cent 'bonus' – meaning the increase will be one per cent in effect.
After inflation, the take-home change to officers' wages will be just 0.85 per cent.
Mr Apter said: "Our members are under immense pressure to deliver, with dwindling resources and rising crime, particularly violent crime, leading to a demand for our services that has never been higher. All they want is to be adequately paid for the job that they do.
"We know officers are struggling and some have had to resort to food vouchers and other welfare schemes. This clearly cannot be right or acceptable that those employed to keep the public safe cannot make ends meet or put foods on tables for their families.
"We have continually warned that policing is on the critical list; government cuts mean fewer officers – 22,000 since 2010 – and the resulting pressure this puts on our members is immense."