Pay cut and no police pension for the first female MPS commissioner
The new head of the Metropolitan Police Service (MPS) will take on the role after offering to be paid £40,000 a year less than her predecessor.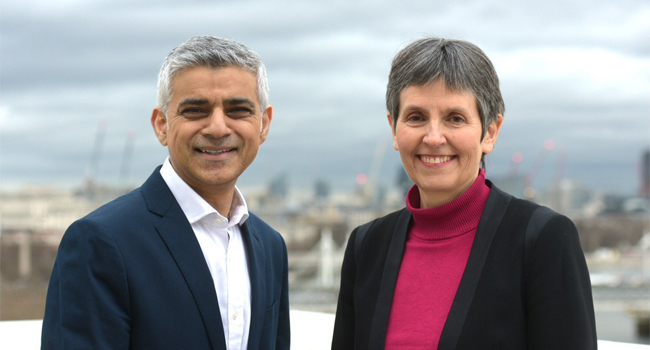 Cressida Dick will be the first female commissioner in the 188-year history of the MPS.
And although she was offered Sir Bernard Hogan Howe's salary of £270,000, Ms Dick has chosen to take only £230,000 – 15 per cent less – for "personal reasons".
She takes charge of the UK capital's policing and its 31,000 officers from next Monday (April 10) – earlier than originally anticipated.
A statement issued by London Mayor Sadiq Khan gives no explanation for her salary-cutting decision but it says she arrives at a challenging time in the MPS' recent history, "when budgets continue to be tightened, London's population is booming, some crimes are rising and following the recent horrific terrorist attack in Westminster".
Mr Khan added: "Our Metropolitan Police Service does an incredible job, working hard with enormous dedication every single day to keep Londoners safe, so it is vital that they have the best possible leader and I know we have found her in Cressida Dick.
"Cressida has already had a long and distinguished career, and brings enormous experience and expertise to lead the Met through some challenging times. I am very much looking forward to working with her to keep our capital safe and protected."
Her appointment was announced on February 22, following a "comprehensive and robust" selection and interview process involving the Home Secretary and the Mayor.
Ms Dick, who first joined the MPS in 1983 and rose to the post of Acting Deputing Commissioner, returns as the country's most senior police officer after a stint as a Director General at the Foreign and Commonwealth Office.
She said: "It is a great honour and privilege for me to be taking up this role. I am looking forward to leading what I believe to be the world's best police service."
Because Ms Dick is rejoining the MPS, she will not be in receipt of her current police pension during her term of office.
The 56-year-old is understood to have attended the MPS' New Scotland Yard headquarters regularly since the terror crisis at a time she was due to be on holiday.
And one of her first engagements will be to attend the full police funeral of Police Constable Keith Palmer in Southwark Cathedral next Monday. The 48-year-old Diplomatic and Parliament Protection Command officer was killed in the terror attack on March 22 when he tried to stop fanatic Khalid Masood from running into the Palace of Westminster armed with two knives.
The new commissioner takes the helm just weeks after the Mayor published his new Police and Crime Plan. It aims to create a safer city for everyone with the restoration of real neighbourhood policing, and better protection for the most vulnerable Londoners.