Parsons Green explosion: Terror threat level raised to critical as Daesh `claim responsibility`
The UK`s terrorist threat level has been raised to critical after London was hit by a new terror attack as commuters headed to work on the Tube.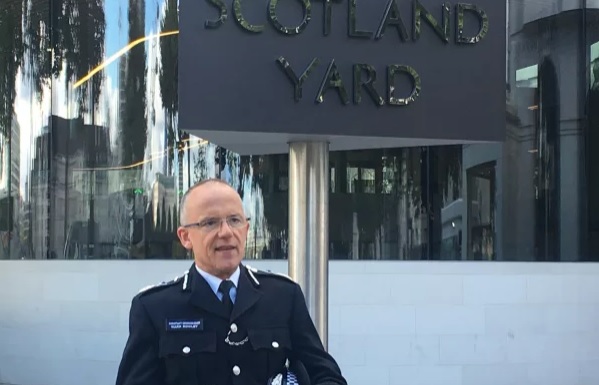 The UK`s terrorist threat level has been raised to critical after London was hit by a new terror attack as commuters headed to work on the Tube. Some 1,000 armed officers are being deployed across the country in response to the explosion at Parsons Green underground station in the west of the capital that led to a "major incident" being declared. The use of the military to assist police forces has been done under the first phase of Operation Temperer, a Government plan activated for the first time on May 23 – the day after the Manchester Arena suicide bomb attack. A total of 29 people have been treated in hospitals, mostly for burns, following the attack at 8.20am on Friday (September 15) on the eastbound District Line train from Wimbledon. Some people were hurt during the crush to leave the train, witnesses said. Images shared online appear to show a bucket with wires trailing from it smouldering inside the train. The so-called Islamic State (Daesh) has said it was behind the attack, but Metropolitan Police Service Assistant Commissioner Mark Rowley, head of National Counter Terrorism Policing, said it was "very routine" in incidents of this kind for the jihadist group to say it carried out the attack "whether or not they`ve had any previous engagement with the individuals involved". Mr Rowley said the investigation was "continuing at speed and our priority is to identify, locate and arrest those responsible". He added: "Hundreds of police officers are pursuing numerous lines of enquiry, trawling through hours of CCTV footage and speaking to witnesses. "The device and remnants left at the scene have been taken away and are being examined by forensic experts. While this work is ongoing, there is no doubt in my mind that those responsible intended to cause great harm and injury." So far, detectives have spoken to 45 witnesses and continue to receive information from the public to the confidential anti-terrorist hotline. The public has sent 77 images and videos to investigators via the UK Police Image Appeal website. Mr Rowley urged the UK population to be vigilant and report any suspicious behaviour to the police immediately. "Please do not hesitate, no matter how insignificant you may think the information you have is – please let us decide. It could be crucial," he added. Following the decision by the independent Joint Terrorism Analysis Centre to increase the threat level to `critical` – assessing that a terrorist attack is now not only "highly likely" but a further attack may be imminent – Theresa May stressed it was a "proportionate and sensible step which will provide extra reassurance and protection while the investigation progresses". Mr Rowley added that communities across the UK "can expect to see more officers, both armed and unarmed, on patrol by foot and in vehicles over the weekend –patrolling at crowded places, iconic sites, transport hubs and ports". Anti-terror officers are reviewing the security of events across the UK and working with businesses and organisers to make events as secure as possible, he said. Of the injured, Chelsea and Westminster Hospital is treating 14 people, with a small number taken to its specialist burns unit. Four people are being treated by Imperial College Healthcare and three at St George`s Hospital. St Thomas` Hospital in London said it had treated eight patients but they had been discharged. Earlier, US President Donald Trump spoke to Mrs May – conveying his sympathies for those injured in the terrorist attack, the White House said. But he created something of his own `diplomatic incident` when he tweeted that the "sick and demented" people behind the attack had "been in the sights of the Metropolitan Police Service", prompting Mrs May to say it was not helpful to "speculate" on an ongoing investigation.