Parsons Green bomber convicted
A teenager who plotted to kill commuters with a home-made bomb has been found guilty of attempted murder.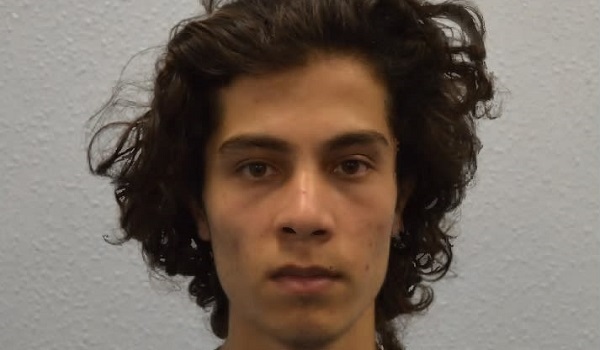 "Good fortune" stopped Ahmed Hassan, 18, from causing any fatalities when he planted an explosive at Parsons Green Underground station last September, Temporary Deputy Assistant Commissioner Dean Haydon said.
Hassan, of Sunbury, Surrey, was convicted of attempted murder after just a day's trial at London's Old Bailey on Friday (March 16). He will be sentenced next week, with the judge considering possible terror offences.
Hassan's bomb partially detonated at 8.19 am on September 15 last year, minutes after he left the train bound for Parsons Green station. Twenty-three people suffered serious burn injuries in the blast and a further 28 were injured in the ensuing panic.
Counter-terror officers quickly found that Hassan had boarded the train at Wimbledon Station, with CCTV footage giving officers a clear image of his face.
This evidence was circulated to all UK forces, allowing one officer at the Port of Dover to spot and arrest Hassan as he tried to flee the country less than 24 hours later.
It later emerged that Hassan had gone to great lengths to try and avoid capture, changing his outfit several times en route to Dover, disposing of his phone and paying for purchases with cash.
Despite this, officers managed to piece together how he planned and then conducted the attack. Forensic analysis showed the bomb had been intended to fully detonate, but for unknown reasons it partially failed.
The Metropolitan Police Service suggested the failure may be because the device was disturbed as Hassan carried it through London that morning.
Mr Haydon praised the "outstanding" speed and performance of counter-terror officers and their colleagues across UK policing who captured Hassan.
"Hassan was extremely devious and cunning in the way he went about carrying out this attack. He built a home-made bomb packed full of shrapnel that was designed to kill, maim and injure as many people as he could," he added.
"It was only through good fortune that it didn't fully detonate and had it done so, I have little doubt that we would have been dealing with many fatalities. "The response of all the emergency services to this incident was tremendous – from the first responders at the scene, through to the detectives and officers involved in the investigation, his arrest."