Parents who named son Adolf receive prison sentence
Six people, including a couple who named their child after Adolf Hitler, have been jailed for membership of the proscribed group National Action.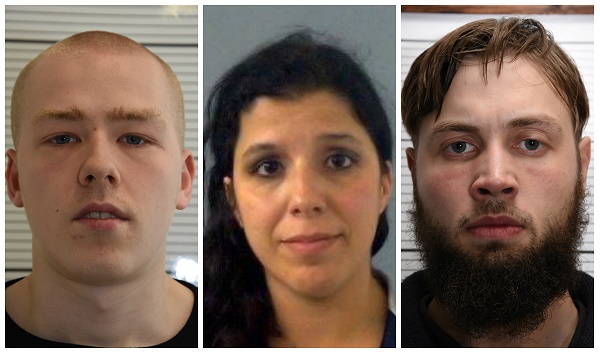 All six were arrested in January for membership of the neo-Nazi group following two years of "painstaking work in the West Midlands and across the country to recognise and understand the threat of National Action".  
The court heard how the group tried to hide their identities by using pseudonyms on encrypted chat platforms as well as meeting in person.  
They were charged earlier this year with being concerned in the commission, preparation and instigation of acts of terrorism under Section 41 of the Terrorism Act 2000; namely on suspicion of being a member of a proscribed organisation (National Action) contrary to section 11 of the Terrorism Act. 
West Midlands Counter Terrorism Unit (WMCTU) head, Detective Chief Superintendent Matt Ward, said: "Unchecked they would have inspired violence and spread hatred and fear across the West Midlands."  
Adam Thomas, 22, of Banbury, Oxfordshire, received six-and-a-half years. He was also found guilty of possessing information of a kind likely to be useful to a person committing or preparing an act of terrorism and he was given a two years and six-month sentence to run concurrently. Claudia Patatas, 38, received five years in prison.  
Patatas and Thomas had previously given their son the middle-name Adolf, in admiration of the dictator.  
Daniel Bogunovic, 27 and from Leicester, received six years and four months.  
Joel Wilmore, 24, from Stockport, received five years and ten months. 
Darren Fletcher, 28, from Wolverhampton, received three years.  
Nathan Pryke, 27, from March, Cambridgeshire, received five years and five months.