Pandemic sees public nuisance complaints double in Scotland
Police Scotland recorded large increases in incidents of public nuisance, neighbour disputes and noise complaints during the coronavirus pandemic, newly-published figures have revealed.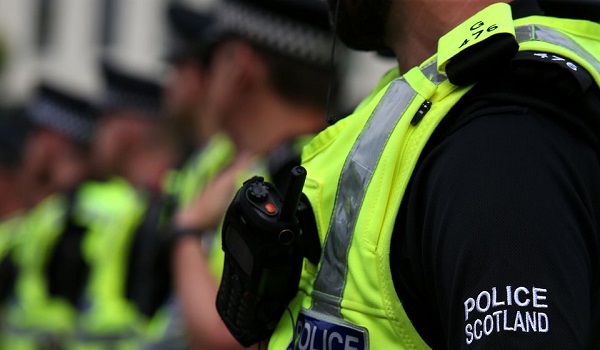 The force received an additional 25,000 calls between April and December compared with the same period the previous year, taking the total number of 999 and 101 contacts to almost two million during the first three quarters of 2020/21.
While the number of 999 calls received reduced by 5.1 per cent from 488,420 to 463,457, the number of 101 calls increased from 1,479,901 to 1,529,861 (3.4 per cent). That meant the total number of 999 and 101 calls increased by 24,997 from 1,968,321 to 1,993,318 – up 1.3 per cent from the same period in 2019/20.
The figures are outlined in Police Scotland's 2020/21 Quarter 3 Performance Report, which is published today (March 5). The report also shows 999 calls were prioritised and answered within eight seconds on average, while 101 calls had a two minute 37 second average answer time.
A total of 1,237,689 incidents were recorded during the period, a reduction of 4.7 per cent on the same period in 2019/20 (1,298,431) with reductions in concern for person and missing people incidents.
However, large increases in incidents of public nuisance (up from 56,936 to 123,979 or 117.8 per cent), neighbour disputes (16,021 to 22,930 or 43.1 per cent) and noise complaints (43,288 to 51,277 or 18.5 per cent) were attributed to the challenges of coronavirus.
Deputy Chief Constable Fiona Taylor said: "Officers and staff continue to play a key role in the national effort to combat the spread of coronavirus, while they face the same personal and professional challenges as their fellow citizens
"There has been an increase in the number of calls from members of the public during this period and the dedicated team within our Contact, Command and Control (C3) Division continues to provide an essential service to our communities in difficult circumstances.
"Our service centres are operating successfully with reduced capacity due to physical distancing requirements, while also coping with increased call demand from the public seeking guidance on coronavirus-related issues.
"While some callers using the 101 non-emergency number have had to wait longer than normal to have their call answered during this time, emergency 999 calls are prioritised and I am grateful to the officers and staff for their commitment to public service. As the chief constable has made clear, Police Service of Scotland will always be here to help the public who we serve."
The 2020/21 Quarter 3 Performance Report has been published on the Scottish Police Authority website ahead of a public meeting of the authority's Policing Performance Committee next Tuesday (March 9). Associated management information is available on the Police Scotland website.
The data shows overall recorded crimes (groups one to five) are down from 187,334 during the same period last year to 174,999 while detection rates are up from 52.1 per cent to 56.5 per cent.
However, increases are noted in some specific offences, including domestic abuse (up 1.8 per cent), online child sexual abuse (up 13.4 per cent) and fraud (up 43.4 per cent).
Ms Taylor said: "The public health crisis continues to influence the needs of our communities, however it may be years before we fully understand the impact of coronavirus on crime and policing demand in Scotland.
"More generally, while there has been a reduction in overall crime in recent years, we have seen a shift to more serious offences and increasingly complex and resource-intensive investigations.
"Policing must continue to enhance our specialist capacity and capability to protect the people of Scotland from threat, harm and risk in the public, private and virtual spaces."