Overstretched officers not getting enough time with children
Police officers can afford to do more in their spare time than other public sector workers but shift patterns get in the way of family life, new research suggests.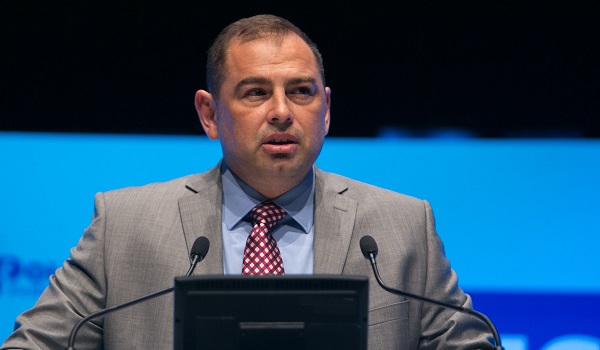 Just a quarter of officers claim they wish they had more money for leisure activities, compared with the average of 51 per cent across all services, according to figures released by public sector social club Boundless.
However, almost three in ten do not feel they get enough quality time with their children at the weekends – around six times higher than teachers and twice as many as social workers and nurses.
The announcement comes as the Government's announcement of a 'two per cent' pay rise was widely criticised for not representing the true upcoming changes to officers' wages.
Ian Holmes-Lewis, director of Boundless, said the results of its survey suggest simple, cost-effective initiatives in the workplace "could potentially make a big difference to people's lives".
"Helping employees to enjoy their spare time, relax more, do more exercise and spend more time with family sounds like an achievable aim," he added.
"Of course, affordability is an issue, too. Our survey showed that public sector workers spend less on experiences and activities than those in the private sector – £120 on average a month compared to £137 – and we should consider that income may be part of the equation.
"However, enjoying weekend activities which reduce stress and enhance overall happiness does not have to be expensive with the right programmes in place."
Boundless' research asked police officers, doctors, nurses, social workers and teachers how they felt about their time off work.
Our last demand, capacity and welfare survey showed the extent that officers are being brought to their knees by the extreme workloads and the stresses and strains of the job
The results, seen by Police Professional, show 51 per cent of public sector workers said they wished they could afford to spend more on their spare time, and 44 per cent wished they had more energy to enjoy it.
Thirty-five per cent also reported wishing they could relax more, and 13 per cent believed they did not get enough quality time with their children.
In total, 71 per cent of those polled described themselves as either happy or very happy.
However, these results varied significantly between professions, with just 25 per cent of police officers claiming they wanted more money to afford to do more things in their spare time.
In contrast, almost 58 per cent of nurses wanted to be able to afford more leisure activities.
Officers were also the least likely to state they wish they had more energy to do things in their spare time with 42 per cent giving this response, while 52 per cent of social workers said the same.
However, officers were the most likely to say they did not have enough quality time with their children at weekends at 29 per cent.
This appears to be a result of working irregular shift patterns, as just five per cent of teachers, 13 per cent of social workers and 14 per cent of nurses expressed the same opinion.
Only doctors answered positively in similar numbers, at 26 per cent.
Earlier this week the Home Office announced that officer wages in 2018/19 will rise by two per cent.
But the Government refused to implement the Police Remuneration and Review Body (PRRB's) recommendation of consolidating last year's one per cent 'bonus' payment.
The unconsolidated payment is due to expire on August 31, meaning officers' pay packets will effectively drop by one per cent before the new increase is applied, effectively halving its value to one per cent.
This means the effect of consolidated police pay rises will not have risen above one per cent since the freeze on public sector pay was lifted in 2013.
After inflation is applied, the real-terms value of the 2018/19 pay rise will be just 0.85 per cent.
Boundless' survey also suggested that public sector workers report feeling stressed on average 6.2 times per week, compared with only 4.6 times per week for workers in the private sector.
Just two-thirds of respondents also admitted to regularly getting 'good' or 'very good' quality sleep, although officers reported better than average results at 75 per cent.
Ché Donald, vice chair and welfare lead for the Police Federation of England and Wales, said the results are worrying but unsurprising.
"Our last demand, capacity and welfare survey showed the extent that officers are being brought to their knees by the extreme workloads and the stresses and strains of the job.
"Resilience is at an all-time low with unprecedented cuts and officers being asked to do more with less resources, all of which is having a significant impact on both their mental health and physical wellbeing.
"Added to that recent figures also showed that officers were owed almost 250,000 rest days, so they are getting fatigued and no wonder they say they are not able to spend enough quality time with their children.
"Policing is also unique in that unlike the other emergency services, officers are liable to have their leave and rest days cancelled at extremely short notice to respond to operational demand, as happened recently in the Wiltshire poisonings, and President Trump's visit when thousands of police were mobilised away from their forces and homes."
The research also found the majority of public sector workers prefer inexpensive activities to unwind, with 1,010 reporting they preferred to watch television, or 72 per cent of the total respondents.
Reading a book and going to the cinema also scored highly as popular leisure activities.
Mr Holmes-Lewis said: "All of those activities can help you relax – and spending time with family is obviously important.
"Getting out of the house and going to the cinema can be a perfect way to leave the stresses of work behind and need not be expensive.
"But equally, trying new experiences and doing new things at the weekend can help energise people for the return to work."