Over 100 MPs to #GiveADayToPolicing
Members of Parliament are joining their local police forces to see how frontline staff conduct their duties.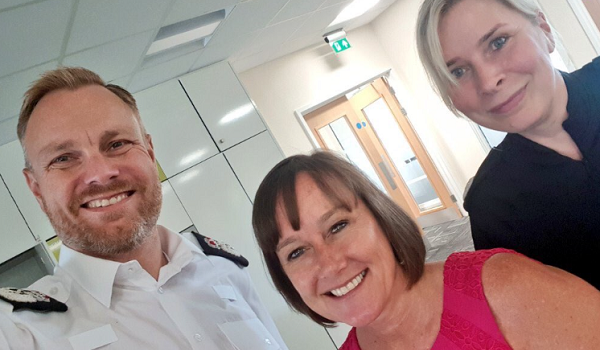 The National Police Chief's Council (NPCC) confirmed that over 100 MPs will be giving up a day from their parliamentary recess to watch their neighbourhood policing team in action.  
The day will see MPs tweeting about their experiences on the hashtag #GiveADayToPolicing. 
It is the first time the NPCC has invited police forces to welcome MPs as part of a national scheme. 
The initiative has received support from government Ministers, opposition spokespeople, and MPs from across political parties. 
Last Friday (August 3), Cardiff Central MP Jo Stevens spent time learning about the challenges and successes of South Wales Police, observing the control room procedure and officers training police dogs & horses. 
NPCC chair Chief Constable Sara Thornton said: "Both police and politicians commit to act in the interest of the communities they serve. We share many of the same goals and are grappling with many of the same issues so it's vital we work closely together. That's why we are calling for MPs to give a day to policing in their local area this summer, meet frontline officers and be briefed on local challenges and issues. 
"This feels particularly timely because this summer our officers and staff are working hard to tackle rises in violent crime and manage increases in emergency calls at a time of stretched resources and increasingly complex demand. 
"Thank you to those MPs who have already signed up or have been out with their local team and I hope that many more of you will take up this opportunity." 
Shadow Minister for Policing and Crime, Louise Haigh MP said: "Our police are on the front line in tackling so many of the problems and concerns which affect the communities we serve.  
"Taking some time to see the amazing work they do isn't just a good opportunity to learn about the challenges our police forces are facing, it's a chance for MPs to learn more about the issues facing their constituents, and respond as effectively as possible in helping them. I know I couldn't do my job without meeting forces round the country, and learning from them about what they need from us in order to succeed." 
Liberal Democrat spokesperson on Home Affairs, Sir Ed Davey MP added: "Give a Day to Policing is an excellent opportunity for colleagues in Westminster to meet their local police force, and to understand the challenges that front-line police officers face. 
"I am grateful to have had opportunities to ride-along with my local police force – in just one evening you will be impressed and humbled by the work that our police do every day."