Outstanding grade for force with highest crime recording rate 
Essex Police becomes the third force to be graded as 'outstanding' by Her Majesty's Inspectorate of Constabulary and Fire and Rescue Services (HMICFRS) at crime recording.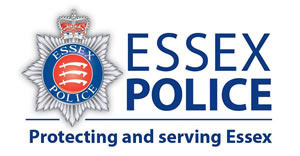 The Inspectorate praised a force-wide culture of crime recording, with a commitment to recording crimes accurately and putting victims first. 
It found that the force records more than 95 per cent of all reported crimes, the highest of the 39 forces inspected so far on their first visit*.  
HMICFRS said: "The force is determined to get crime recording right, to understand clearly how crime affects its communities and to respond appropriately to this demand. 
"But the force understands that there is still room for improvement and is committed to make those improvements." 
The report says the force has substantially improved its crime recording accuracy since the previous inspection in 2014. It has created a culture in which officers and staff fully understand the importance of crime recording and has a comprehensive and ongoing training programme for officers and staff. 
This is supported by effective and consistent supervisory and governance arrangements help to sustain improvements and senior officers consistently highlight the importance of accurate crime recording and hold all officers to account for poor recording decisions. 
HM Inspector of Constabulary Zoë Billingham said: "We have inspected 39 forces so far during our crime data integrity inspection programme. Of these, Essex Police is one of only three to have been graded outstanding. This is a real achievement and one which is testament to the hard work of the force's officers and staff. 
"We identified many individual measures which have resulted in the force's excellent recording rate, but what really came across during the inspection was the absolute commitment of officers and staff, at all levels, to record crimes in an accurate and timely manner.  Residents of Essex can be confident that they are receiving an excellent service with regards to crime recording." 
Inspectors found that 95.8 per cent of all reported crimes were recorded, with a high rate for domestic abuse contributing to this figure. 
Of the 731 reports of crime audited by HMICFRS, 130 related to domestic abuse. Of these, the force had recorded 122. It provided safeguarding to the victims of all eight unrecorded crimes but had not carried out an investigation in three of these cases. 
In most cases where the force still does not record crimes, this was because there is either no daily search mechanism to identify rape reports that are incorrectly recorded as other crimes or frontline officers are failing to identify harassment offences, particularly in domestic abuse cases. 
The force records 95.6 per cent of reported violent crimes and 95.8 per cent of reported sex offences. And 73 of 75 audited rape reports were accurately recorded.  
In one of the rape cases it did not record correctly, the force failed to provide support and safeguarding, refer the victim to partner organisations or carry out an investigation. This was because it initially incorrectly recorded the report of rape as an assault. However, there were no arrangements to check the classification of this report. The force has since introduced a new process to prevent a similar event in the future. 
The number of crimes not recorded correctly is estimated at just 6,700 each year. Improvements to be made and recognised by the force to ensure better recording by the front line include: 
Improve initial crime recording decisions, to reduce the need for the N

ational 

C

rime 

R

ecording 

S

standards

support and review team's quality assurance;

 

I

mprove officer and staff knowledge of stalking, harassment and offences relating to indecent images;

 

I

mprove its collection of equality data; and

 

I

dentify how to use this data to better inform its understanding and response to crime as it affects different communities.

 
Essex Police Deputy Chief Constable Pippa Mills said: "I'm really proud of this result and really proud of all the officers, staff and specials whose excellent work on crime recording has led to us being judged as outstanding in this report.  
"HMICFRS completed a thorough inspection of our crime reports and found that we accurately record 95.8 per cent, which is a huge improvement on our previous performance. 
"We will build on this promising result and ensure that we do everything we can to protect victims by recording crimes accurately."
HMICFRS published reports into three other forces on the same day. North Yorkshire Police had achieved one of the most impressive improvements, moving its grade from 'inadequate' to 'good'. 
West Mercia Police and Warwickshire Police retained their 'good' grades, recording 90.7 and 93.1 per cent of overall crimes respectively. 
*Kent Police achieved a higher recording rate (96.6 per cent) of overall crime in a 2018 re-inspection, however, that was after being found 'inadequate' when HMICFRS visited the force the year before.