'Outdated and ineffective' livestock worrying laws need reform
Senior officers have urged dog owners to be more responsible with their pets as they called for powers to deal with livestock worrying.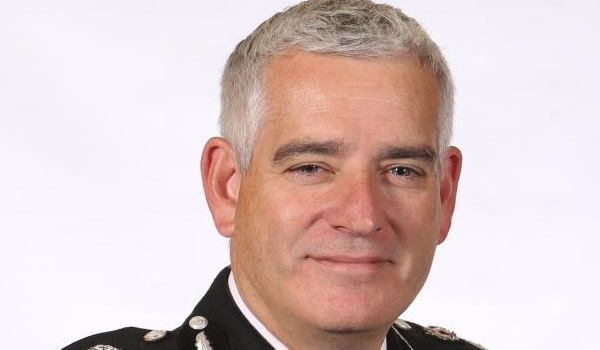 Current laws around dog attacks on livestock are masking the true scale of the problem, according to the National Police Chiefs' Council (NPCC).
Five rural forces recorded just 1,705 incidents between 2013 and 2017 – but government estimates suggest thousands more animals are being killed each year.
Dog owners are currently not required to report attacks on livestock to police, and incidents are not treated as a recordable offence on police systems, resulting in a lack of reliable data.
Chief Constable Dave Jones, NPCC lead for wildlife and rural crime, believes livestock worrying laws are in need of urgent reform.
He said: "We need dog owners to take responsibility for their animals – not just by putting their dogs on a lead when out walking, but by preventing them from escaping from home and causing damage to livestock.
"We need livestock owners to report incidents so that we can gather intelligence and launch investigations. Above all, we need the powers to tackle this problem effectively and an overhaul of the outdated and sometimes ineffective rules surrounding livestock worrying."
Research by forces in North Yorkshire, Devon and Cornwall, Sussex, North Wales and Hertfordshire identified 1,705 livestock worrying incidents over four years.
These attacks led to 1,928 animals being killed and another 1,614 being injured at an estimated cost of £250,000.
However, a recent report by the All Party Parliamentary Group (APPG) for Animal Welfare suggests around 15,000 sheep alone were killed by dogs in 2016.
NPCC analysis found police under-recording may be due to problems with the law on livestock worrying.
Some animals such as llamas and alpacas are subject to dog attacks but are not classed as livestock so are not covered by legislation.
Attacks are not classed as unlawful if they take place in locations like public lanes, and officers are unable to search people's homes for dogs that have attacked livestock.
Dog owners also do not have a legal responsibility to report incidents, even though more than ten per cent of incidents involve repeat offenders.
The research was welcomed by Angela Smith, co-chair of the APPG for Animal Welfare, who said it "clearly highlights the serious challenges that police forces face".
She added: "Livestock worrying is a serious problem which can have such a harmful impact on animals, farmers and our rural economy."