Organising against terror
The recent surge in firearm seizures has led to the coming together of law enforcement agencies to restrict the availability to both organised criminals and terrorists alike in a way that has never been seen before.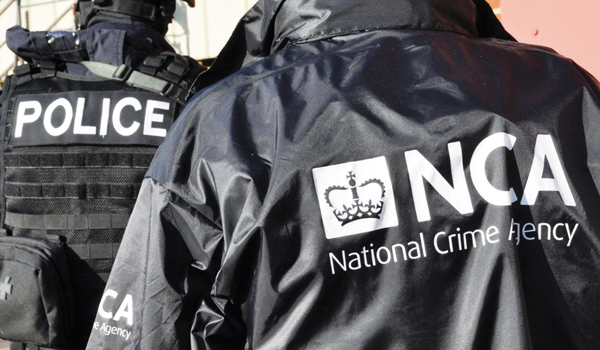 There is little doubt that had the terrorists involved in the recent attacks in Barcelona, London Bridge or Borough Market had access to firearms, the death toll in all three incidents would have been significantly higher, potentially reaching the number of fatalities seen during the 2015 Paris attacks that left 130 people dead. Although the use of firearms in the UK remains relatively rare, recent trends indicate a surge in the number of weapons coming into the country. Last year, former Metropolitan Police Service (MPS) commissioner Sir Bernard Hogan-Howe told a hearing at London's City Hall that a rise in gun crime in the capital and elsewhere in the country was being put down to an increase in the number of weapons coming into the country. "We've seized more firearms than ever before," he said. "In the previous year [2015] we've seized 714 guns – that's around two per day. In a city this size, that's a worrying number. This is an increase on previous years. Some of them are semi-automatic weapons, too. If you look around the big cities of the country, they are seeing a similar profile. Manchester, Birmingham, Leeds, Liverpool – they are seeing big rises as well." With an increasing level of crossover between those involved in criminality and those involved in terrorism, there are growing concerns that it is only a matter of time before the two come together with potentially catastrophic results. Previously, one of the biggest issues was that intelligence from investigations into criminal activity and terrorism was rarely shared, but this changed with the launch of Operation Dragonroot, a five-week close collaboration in which the National Crime Agency (NCA) and National Counter Terrorism Policing Network trialled a new approach to intelligence collection and sharing. The operation was intended to prevent weapons from falling into the hands of criminal gangs and terrorists. Last year, the MPS began offering cash rewards for information leading to the recovery of illegal weapons in an attempt to curb the worrying rise in shootings across the capital. While many of the shootings were thought to be gang-related, senior officers have expressed concern that terrorists could obtain weapons from criminal gangs and could then use them to unleash a Paris or Brussels-style attack. At a press conference marking the end of the operation earlier this year, Detective Superintendent Nick Wilcox of National Counter Terrorism Policing Unit said: "Counter terrorism officers continue to plan and prepare in light of world events such as the attacks in Paris – but we want to remain on the front foot and stop terrorists obtaining guns in the first place. "Low firearms availability is a major advantage in the UK. In many other western countries, someone like Muhiddin Mire, the man who attacked innocent passers-by with a knife in Leytonstone Tube station last year, could probably have got hold of a firearm and one serious injury could have become tens of deaths." NCA Deputy Director Chris McKeogh, who led the operation, added: "The surge of activity across the whole of the UK has yielded significant results – from the seizure of illegally-held firearms and ammunition, to the number of reports we received from members of the public via Crimestoppers. "Collectively, we will build on what we achieved in this short period of time to ensure that we develop the best intelligence we can about the firearms crossover between organised crime and terrorism." In total, 833 firearms were seized, at least half of which were viable. The teams also recovered 4,385 rounds of ammunition and more than 100 additional 'potential' weapons, such as knives. Among other confiscations were 80kgs of illegal drugs and more than £500,000 cash. A Twitter campaign, #GunsOffOurStreets, ran alongside the operational activity and invited the public to report what they knew. More than 160 reports were received via Crimestoppers, and other sources resulted in an average of 55 intelligence reports every day into the operations room.