Opportunity knocks
Despite reservations from some in the critical communications industry, the imminent transition of the UK's Tetra-based emergency services network to a 4G LTE platform will offer unrivalled broadband capabilities to enable smarter working by blue light services.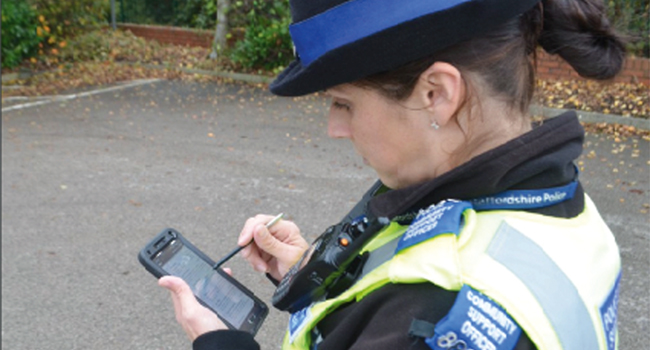 For the majority of public safety networks globally, Tetra (terrestrial trunked radio) has been the premier choice.
A paper produced by the Critical Communications World Series (CCWS) – a conference and exhibition platform dedicated to critical communications – describes it as for many "the most robust, resilient and flexible choice, offering higher capacity than its competitors and more recently, enhanced applications to allow emergency responders to do the best job they can in ensuring the public's wellbeing and safety".
However, while market research firm IHS is predicting market growth across Europe – the Germany National Tetra Network Project is the largest of its kind worldwide, and other countries are also looking to upgrade or develop their own Tetra networks – the paper concedes that "Tetra is not the final solution for mission critical-communications".
"The consumer-led thirst for data and mobile broadband has become contagious, with emergency services personnel now asking why their children can do more on their smartphone than they can do on their professional handset or in their vehicle, even with Tetra's enhanced applications," it adds.
Contracts for the UK's Tetra-based national communications systems are scheduled to expire from 2016 to 2020 and will be replaced by 4G LTE (long-term evolution) technology supplied by EE, the sole 'preferred bidder' in Lot 3 (mobile services) of the Emergency Services Mobile Communications Programme (ESMCP).
The existing Airwave emergency services network (ESN) covers 99 per cent of the land mass and 98 per cent of the population of England, Scotland and Wales and serves all three emergency services and other national users. However, being a narrowband platform – and with emergency services seeking to widen communication options to include video and data as well as voice – the Government believes Tetra may no longer fit today's demands, and with the low-cost commercial wireless air time now available may not be cost-effective.
LTE offers unrivalled broadband capabilities for applications such as body-worn video (BWV) streaming, digital imaging, automatic vehicle location, computer-assisted dispatch, mobile and command centre apps, web access, enriched email, mobile video surveillance apps such as facial recognition, enhanced Telemetry/remote diagnostics, GIS (geographic information system) and many more.
Phil Kidner, chief executive officer of the TCCA (Tetra + Critical Communications Association) has warned in the past that it will take many LTE releases to get to the point where LTE can match Tetra on key features such as group working, pre-emptive services, network resilience, call set-up times and direct mode.
Indeed, John Lewis, the chief operating officer for Airwave, believes the technology to operate the next generation of mission-critical communications may not be ready for another ten years (see PP472).
Peter Clemons, founder and managing director of critical communications consulting firm Quixoticity, has gone so far as to say that once Airwave's Tetra network is switched off, "police and other emergency services could end up using the same network as everyone else, competing with Facebook and Angry Birds for air time and hoping that necessary and appropriate safeguards" are in place".
"We are at a point where we have two technologies – one offering what end users want, and the other offering what end users need," says the CCWS paper. "This has altered the discussion, where now instead of looking at LTE as a replacement, we can look at LTE as a complimentary technology, used alongside Tetra to give end users the best of both worlds. Now the challenge appears to be how we can integrate Tetra and LTE to meet the needs and wants of our emergency services."
However, Stephen Greenslade, EE's principal solutions architect and EE lead for the ESMCP, insists that with the latest standardisation of LTE and the multiple layers of QoS (Quality of Service – the overall performance of a telephony or computer network) and access control