Operation Takahe update: The officer numbers on the tail of the 'Croydon cat killer'
At least 15 Metropolitan Police Service (MPS) officers are reportedly working on the Croydon Cat Killer investigation.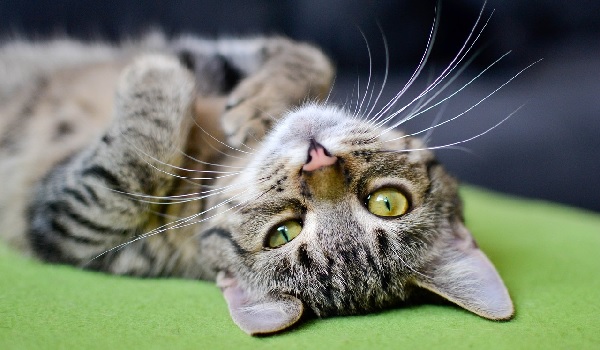 The MPS began Operation Takahe in December 2015, with the chief suspect thought to have been responsible for slaughtering up to 400 animals – squirrels, rabbits and foxes – across the UK.
The killings began in Croydon and south London but incidents, which include mutilation with heads, tails and paws removed, have been reported as far afield as Manchester, Brighton and the Isle of Wight.
The investigation is now staffed by a detective sergeant, four detective constables and ten constables, who are not attached to the operation full-time.
To date the MPS, which cannot confirm how many officers had been involved in the investigation indirectly, has funded ten post-mortem examinations on victims at a cost of £7,500.
Animal rehoming charity South Norwood Animal Rescue and Liberty (SNARL) is working with the force to catch the killer.
Backed by the RSPCA, SNARL has paid for post-mortem examinations of other victims.
It said that vets who had examined the corpses found they were all killed the same way: with blunt force trauma, before being mutilated with a knife.
The RSPCA has suggested that the cats may have been struck by a moving vehicle.
Because of the sheer number of mutilated cats that have been discovered since 2015, any bodies with the same recognisable injuries – a clean wound made by a bladed object – are being stored until a suspect is arrested.
Snarl believes the killings are the work of one person, or several people working together.
Meanwhile, Northamptonshire Police has insisted that a man who was arrested in connection to a number of arsons and cat mutilations is not linked to similar incidents in London.
A 31-year-old man was held in December after five cats with their heads severed were left in plastic bags.
There was also a number of garden shed fires in the area, which locals believe were started to smoke out cats.
The suspect has since been released under investigation, and although the offences are similar to those committed elsewhere in the country, SNARL believes the killer has not been caught yet.
A £10,000 reward has been offered to anyone who provides information that could lead to the arrest of the person responsible.