Operation Midland complaint against Cressida Dick referred to IOPC
The Mayor's Office for Policing and Crime (MOPAC) has made a voluntary referral to the Independent Office for Police Conduct (IOPC) following the receipt of a public complaint concerning the Commissioner of the Metropolitan Police Service (MPS).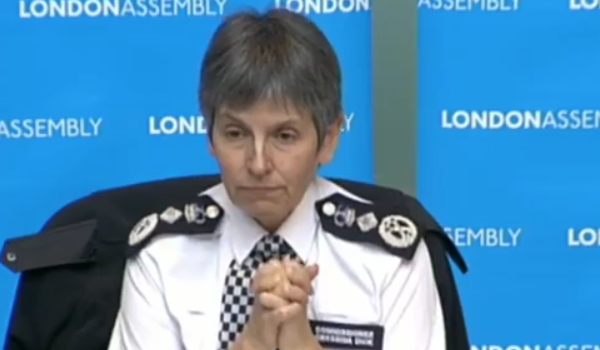 MOPAC said it was handed the complaint against Dame Cressida Dick by the MPS on November 18 and that it relates to matters associated with Operation Midland, a discredited investigation into allegations of abuse made against high-profile public figures, including senior politicians and the Army's former chief of defence staff.
In a statement issued on Friday (December 20), it said: "MOPAC considers that the exceptional circumstances of this case, together with the fact that the IOPC have recently conducted an independent investigation into closely related matters, justifies voluntary referral to the IOPC."
The MPS was heavily criticised for its handling of the claims made by Carl Beech, who was later convicted of making false allegations and in July was sentenced to 18 years in prison.
A review by Sir Richard Henriques said that the presumption of innocence had been set aside by investigators and recommended scrapping an automatic belief in those who make abuse allegations, alongside calling them complainants instead of victims.
The former and current commissioners apologised to those falsely accused of serial sex abuse and murder, including the wife of Lord Brittan, who died before knowing he had been cleared, and Field Marshall Lord Bramall.
In November, former MP Harvey Proctor accepted £500,000 in settlement over damage to his reputation from the investigation, as well as £400,000 legal costs.
He called on Dame Cressida to resign over the MPS's negligence and insisting on defending his legal action.
MOPAC has not revealed the nature of the complaint but said: "The IOPC encourages appropriate authorities to refer complaints or recordable conduct matters that do not have to be referred but where the gravity of the subject matter or exceptional circumstances justifies referral. 
"In recording the complaint and subsequently deciding to voluntarily refer the complaint to the IOPC, MOPAC is making no judgment about the validity or otherwise of the complaint. Nor has an investigation into the complaint been conducted at this stage. 
"MOPAC is asking the IOPC to determine whether or not it is necessary for the complaint to be investigated."
Under the Police Reform Act, MOPAC is the appropriate authority for dealing with complaints against the MPS Commissioner, responsibilities discharged by its chief executive. 
Dame Cressida has been approached for comment.