Operation Classific commended for 'reasonable and proportionate' arrests
The Metropolitan Police Service (MPS) investigation into the Westminster Bridge terror attack last year was "fast, efficient and comprehensive", according to the UK's Independent Reviewer of Terrorism Legislation.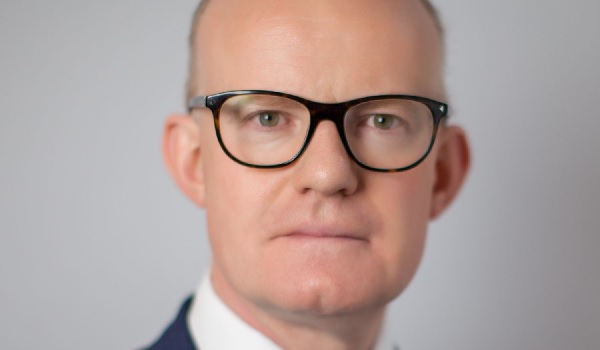 Operation Classific, launched on March 22, 2017 after Khalid Masood hit a number of pedestrians in a hired car and stabbed Police Constable Keith Palmer to death, saw a dozen people arrested and detained.
Although they were all released without charge, Independent Reviewer of Terrorism Legislation Max Hill's report into the use of terrorism legislation during the operation says this "does not imply any criticism of this investigation".
In the year ending September 2016, there were 40 arrests under section 41 of the Terrorism Act 2000 (TACT) out of a total of 259 terror-related offences, in contrast to 148 out of 400 the following year – the highest number within 12 months since the data collection began in 2001.
Mr Hill said this is a result of the investigations into the Manchester Arena bombing and the London Bridge attack, as well as the rising number of arrests on suspicion of extreme and far-right wing activity.
In the aftermath of the Westminster Bridge attack, officers found documents and items in the vehicle that Masood used, which led to the launch of Operation Classific.
Correspondence from the car led to an address in Birmingham and several contacts were identified from his mobile phone.
Of the 12 people arrested, six were British citizens, two were Saudi Arabian nationals and four were Hungarian nationals.
Three of the suspects were arrested under section 32 of the Police and Criminal Evidence Act 1984, which provides the possibility of bail without charge, whereas a TACT arrest does not. Mr Hill recommended that the introduction of a bail provision should be considered.
Documents found in one of the suspects' car revealed an address in Birmingham that Masood had previously used to hire a vehicle. Three people at the address were arrested and another who returned to the house later that day was also detained.
The report states that the justification behind these detentions was that the MPS did not know if Masood had acted alone.
Officers then searched another address in Birmingham that was used to hire the vehicle.
The force initially intended to treat the residents of the multi-occupancy premises as significant witnesses, but officers decided to arrest two individuals because they were being obstructive and evasive.
Notifications on Masood's phone showed a number of missed calls from an individual who had been in contact with him 17 times in the month leading up to the attack.
The suspect was arrested at his address in Birmingham after information from another detainee suggested he was due to travel imminently. He was taken to a TACT suite in London while his home was searched.
Mr Hill recommended that "greater thought and clarity" should be given to the question whether and when it is necessary to transport a detainee miles away from their place of arrest.
Further investigations revealed that shortly before the attack, Masood sent a PDF document titled 'Jihad' to numerous contacts, including a picture of him on the front page and extracts from the Quran that he claimed supported Jihad.
An associate of Masood who received the document was questioned and he gave a detailed statement to officers about his relationship and contact with the 52-year-old.
It later transpired that several people received this message and it was not targeted at specific associates.
The majority of the detainees were interviewed for no longer than 200 minutes, with the exception of one who underwent five interviews for a total of 381 minutes. The interviewee initially would not discuss the full extent of his relationship with Masood, but later said he had only met him a few weeks prior to the attack to discuss the potential sale of his car.
Mr Hill also recommended that questioning detainees about religion should occur "with careful thought and planning".
However, he added that officers were justified in their questioning as they "reasonably believed" there was a 'pro-Islamic State' element to the attack.
Concluding the report, Mr Hill said Operation Classific was an "impressive, flexible, fast-moving" investigation that reached fruition over several days, where a longer exercise might have been understandable.
"Having analysed the hour-by-hour events as they unfolded, I conclude that it would be wrong to criticise Operation Classific for the number of arrest and detention authorisations.
"Doing the best that I can to recreate the investigation 'in the moment', based upon all of the investigation materials made available to me, it seems to me that each such decision was reasonable and proportionate at the time."