Online investigations into terror-related crimes double
The number of ongoing online investigations into terror-related activities has doubled in the past year, according to new figures released by the Metropolitan Police Service's (MPS's) Counter Terrorism Internet Referral Unit (CTIRU).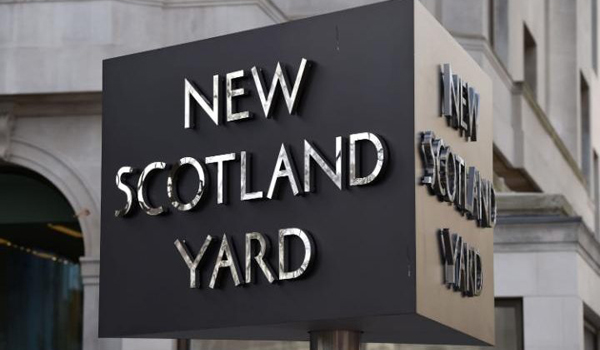 Between January and December 2018, the CTIRU was involved in supporting 396 counter terrorism investigations, the equivalent of around 33 per month. This figure has doubled since 2017 when the unit was supporting, on average, around 15 investigations each month. The unit also received 1.297 reports of terror-related online content from members of the public since the beginning of the year.  
When the CTIRU was initially set up in 2010, it was predominantly focused on working with internet companies to get terrorist content removed from online. However, following the establishment of other internet referral units across the globe the CTIRU has been able to significantly increase its investigative capabilities. This has led to officers being able to spend more time identifying specific UK-based threats and then supporting investigations into the individuals or networks behind them.  
Detective Chief Superintendent Kevin Southworth, from the MPS's Counter Terrorism Command, who leads the CTIRU, said: "We've been able in the past year or so to concentrate more on investigating the individuals or networks who are posting terrorist material online. Where the CTIRU is able to identify a UK footprint, this will then be fed into investigations across the UK's Counter Terrorism Network. It might be that we're already investigating a suspect for terrorism offences, and the CTIRU finds further evidence of what they're doing, or it might be that they haven't come onto our radar before and we'll then launch a new investigation." 
One such case led to the identification of 29-year-old Mohammed Kamal Hussain from east London, who was encouraging and inviting support for Daesh online. The investigation stemmed from a public report after a man received a Facebook message from Hussain encouraging him to join Daesh. The report came to the CTIRU, where officers linked the message back to Hussain and an investigation was launched. Hussain was eventually arrested, charged and jailed in February for seven years for terrorism offences.  
In another case this year, the CTIRU supported the investigation into Lancashire-based Husnain Rashid who was found to be posting thousands of online messages in which he encouraged others to carry out attacks and posted instructions on how to make explosives and administer poisons. He was jailed in July for a minimum of 25 years for various terrorism offences. 
The shift in focus from removals to investigations has been possible, in large part, due to internet and technology companies and content providers now becoming more effective at removing the content themselves. A report by Facebook stated 9.4 million pieces of Islamist-related content was removed from the platform between April and June 2018. Similarly, Twitter has reported that between July and December 2017, nearly 275,000 accounts were permanently suspended for violations related to the promotion of terrorism, with over 1.2 million accounts suspended for terrorist content since August 2015. 
The CTIRU was the first unit of its kind to be established in the world and over the past four years 310,000 pieces of online terrorist material have been removed and it has shared its model with other nations – particularly in Europe and the 'Five Eyes' countries.