Online child sexual abuse material soars to record levels
Predatory online groomers are now a "grave and widespread threat" to children in their bedrooms as new figures reveal the record-breaking scale of child sexual abuse imagery on the internet.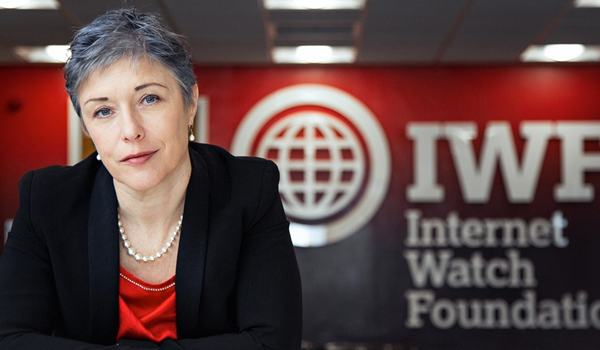 The Internet Watch Foundation (IWF) said it processed a record number of reports of online child sexual abuse in 2020.
The IWF, the UK charity responsible for finding and removing images and videos of child sexual abuse from the internet, has also seen a dramatic 77 per cent increase in the amount of 'self-generated' abuse material as more children, and more criminals, spend longer online in 2020.
Susie Hargreaves OBE, chief executive of the IWF, warned that children were at greater risk of being approached or groomed by strangers online than ever before.
The coronavirus pandemic forced many people to work and learn from home in 2020, and the IWF saw a surge in public reports to its hotline.
Now, with schools in the UK being forced to close again, experts are warning that organised "communities of sex predators" will be looking to take advantage of the situation to exploit more children and to share and distribute child sexual abuse material online.
Ms Hargreaves said: "What was already a recognised phenomenon has now cemented into a grave and widespread threat to our children.
"Our analysts have warned there are whole online communities of sexual predators who devote themselves to finding and tracking down children on the internet, so as to bully and coerce them into abusing themselves sexually.
"These criminals can now groom a child who is in the apparent safety of their own bedroom, into making videos of the most serious kinds of abuse."
In 2020, IWF analysts processed 299,600 reports, which include tip-offs from members of the public. This is up from 260,400 reports in 2019 – an increase of 15 per cent.
Of these reports, 153,350 were confirmed as containing images and/or videos of children being sexually abused. This compares to 132,700 in 2019 – an increase of 16 per cent. The IWF says every report contains between one and thousands of child sexual abuse images and videos. This equates to millions of images and videos.
Of these, 68,000 reports were tagged as including 'self-generated' child sexual abuse content – a 77 per cent increase on 2019's total of 38,400 reports.
Self-generated content can include child sexual abuse content that has been created using webcams, very often in the child's own room, and then shared online.
In some cases, children are groomed, deceived or extorted into producing and sharing a sexual image or video of themselves.
Some of these videos contain Category A material – the most severe level of abuse, which includes penetrative sexual activity, said the IWF.
Home Office Minister Victoria Atkins said this rise was "deeply concerning'.
She said parents need to be supported in starting conversations with their children to help them identify signs of coercion and abuse.
"The rise in self-generated indecent images of children is deeply concerning. Posting and sharing such images poses psychological harm to children, including feelings of distress and embarrassment," said Ms Atkins.
"I am delighted that Home Office funding is being used to support the development of the IWF's campaign to tackle youth-produced sexual imagery.
"This campaign will support parents in starting conversations with their children around keeping safe online and empowers young people to identify the signs of coercion and report abuse."
The campaign, which is expected to launch in the spring, is being funded by the IWF, the Home Office and the private sector.
The issue has become such a concern that MPs have launched a national inquiry into the rise of 'self-generated' indecent images of children online.
The All-Party Parliamentary Group on Social Media's inquiry – 'Selfie Generation': What's behind the rise of self-generated indecent images of children online? – will investigate the causes behind this phenomenon and recommend ways to combat it and protect children.
In November, an IWF analyst warned about online communities who are actively seeking to contact children over the internet so they can coerce and groom them into this kind of abuse.
They said: "There are communities that are devoted to not just finding child sexual abuse content, but actually trying to find the victims themselves because they want to be the ones to have them perform these sexual acts live. It is not uncommon."
Ms Hargreaves said the IWF has worked closely with the Government to respond to the threats of child sexual abuse during the Covid-19 crisis.
"Even though our hotline had to work at a reduced capacity at the start of the year due to precautionary measures against the coronavirus, our analysts have managed to remove more child sexual abuse material from the internet than ever before," she said.
"Their incredible commitment to keeping the internet safe is something I am immensely proud of. Because of their work, I know we can fight against these criminals and help make the internet a safer place where we can enjoy all the benefits and where children can be kept safe from harm."
The IWF, along with charities SWGfL and Childnet, is part of the UK Safer Internet Centre (UK SIC), a unique partnership of three world-leading charities dedicated to making the internet safer. The UK SIC provides resources which can help parents and children understand some of the potential dangers.