Ongoing investigations into two MPS moped tactical contacts revealed
Two incidents in which Metropolitan Police Service (MPS) drivers used 'tactical contact' on moped riders are currently the subject of Independent Office for Police Conduct (IOPC) investigations.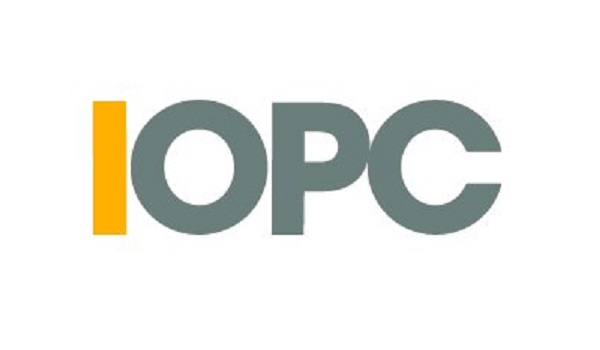 Despite recent widespread support, including from Prime Minister Theresa May, for "robust" police tactics to counter the large number of moped-enabled offences in the capital, Police Professional understands that two investigations are continuing in relation to incidents in southeast London in November 2017 and west London in March this year.  
The first, which Police Professional reported on at the time, occurred in the early hours of November 7 last year when tactical contact was authorised on a 17-year-old male riding a moped dangerously with a pillion passenger.  
The male rider, who was not wearing a helmet, was taken to hospital by MPS officers as no ambulances were available. He suffered head injuries and fractures to his foot but was discharged from hospital a few days later. 
The rider pleaded guilty to attempted theft, interference with a vehicle, driving with no licence, driving with no insurance, and dangerous driving. 
The incident was referred to the Independent Police Complaints Commission, the forerunner of the IOPC. 
The second incident happened on March 27 this year in Ealing, west London, and a male moped rider in his twenties suffered a broken leg after a tactical stop was deployed. The officers involved are being treated as witnesses in the IOPC investigation. 
An IOPC spokesperson said: "Ultimately no police tactic can ever be used with impunity in a country where we police by consent, be that tactical contact, the use of firearms or the use of restraint. It is always a matter of whether it's reasonable and proportionate in the circumstances." 
John Apter, chair of the Police Federation of England and Wales, wrote on Twitter: "I look forward to Theresa May, Nick Hurd and Sajid Javid speaking up on behalf of the officer! Police officers must not be in such a legally vulnerable place for doing what they are trained to do, it's just wrong and must change." 
There was a surge in media interest and controversy around the use of tactical contact when dashcam footage of MPS officers using the measure against suspects on mopeds was released on November 23. 
Mrs May recently backed the use of the tactic, saying: "These people on these mopeds are acting unlawfully and committing crimes and I think it's absolutely right that we see a robust police response to that.  
"Moped crime has been an issue of concern for some time now, as it has been growing in certain areas, in particular in London." 
The Home Secretary Sajid Javid also approved the use of tactical stops, but his shadow Diane Abbott said on Twitter: "Knocking people off bikes is potentially very dangerous. It shouldn't be legal for anyone. Police are not above the law."  
Tactical contact has long been available to MPS officers, however it has been more prominently used in the fight against moped crime since the beginning of this year, when the Scorpion teams were formed.
There were also specific tactics introduced in October 2017 for slimline bikes, forensic tagging and the PROspike, which is just a month before the first incident currently under investigation.
The MPS said these methods have helped reduce moped related crime by 36 per cent. 
But the controversial tactics, which see police cars driving into mopeds and using automatic tyre deflation devices to bring dangerous chases to an end, were described by the Police Federation of England and Wales as "clearly at odds with the law".  
And the Metropolitan Police Federation (MPF) warned that use of the tactics may lead to officers being prosecuting.  
MPF Chair Ken Marsh said: "I have seen nothing yet about how our colleagues will be protected when the worst happens."