One year from when terror struck, hero minister hails officers for facing up to the daily peril
The task facing police officers in today's terror-threatened environment is "getting more and more volatile", admits the minister who fought valiantly to try to save PC Keith Palmer's life 12 months ago.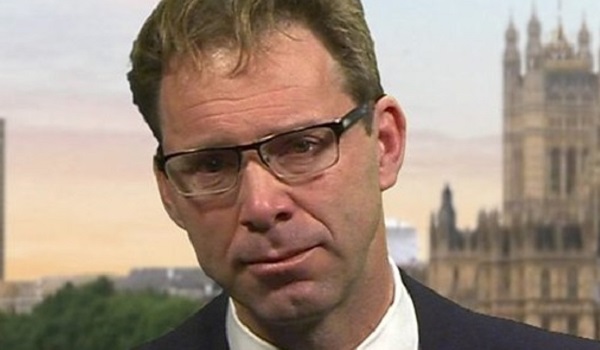 The UK is going through a "dark chapter" as Bournemouth East MP Tobias Ellwood paid tribute to policing exactly a year on from the tragic events of Khalid Masood's brutal assault on the cradle of democracy.
The Defence Minister said the threats faced by the UK were not going away and involved not just terrorism but "resurgent nations challenging the world order" and the "relative peace that we have had for the last three or four decades".
Officers face similar perils, he said, getting every up every day and not knowing "how their day is going to unfold", adding: "They are the heroes."
On March 22 last year, Mr Ellwood – a former soldier – was walking through the Palace of Westminster when terrorist Masood ploughed into pedestrians on Westminster Bridge before fatally stabbing unarmed Metropolitan Police Service officer PC Palmer.
Just yards from his place of work at the Palace of Westminster, Mr Ellwood frantically tried to save PC Palmer's life from ebbing away.
He gave mouth-to-mouth resuscitation and applied pressure to stanch the flow of blood from the officer's gaping knife wounds to his neck and torso. His efforts proved in vain but he found himself hailed a hero.
One year on, as the UK remembers the unprecedented period of terror assault on the nation that claimed dozens of lives and left hundreds injured, Mr Ellwood asks: "There are some big questions, wider questions, about what we do because this terrorist attack – non-state, caused by Daesh – they are not going away.
"These attacks will continue unless we step forward and actually participate, become more pro-active in dealing with what is a very changing and dark chapter that we are enduring."
The former Army officer's own brother Jonathan was killed in the 2002 Bali bombing atrocity.
He told BBC Radio 4's Today programme: "From 2002 to today, extremism is still there.
"We are still not able to better understand why people with a scant understanding of Islam are able to be recruited with a false promise of a fast-track to paradise.
"Until that is grasped, until we can better ensure that the peaceful religion of Islam is better understood – probably at a very younger age – so these people aren't recruited, this threat will continue."
MPs have observed a minute's silence in the Commons to remember the victims of the Westminster attack, while Prime Minister Theresa May has laid a floral tribute outside Parliament.
Metropolitan Police Service Commissioner Cressida Dick, Archbishop of Canterbury Justin Welby and House of Commons Speaker John Bercow were among those to attend a vigil of remembrance at Westminster Hall.
"A year ago today, on this estate and on Westminster bridge, we were visited by what I regard as evil," said Speaker's Chaplain Rev Rose Hudson-Wilkin, who led the service.
Senior police officers are expected to attend a number of private memorial services later.