One million scam reports in just two months for NCSC's new suspicious email reporting service
The National Cyber Security Centre's (NCSC) suspicious email reporting service has "reached a milestone" with more than one million reports of scams received within just two months of it launch.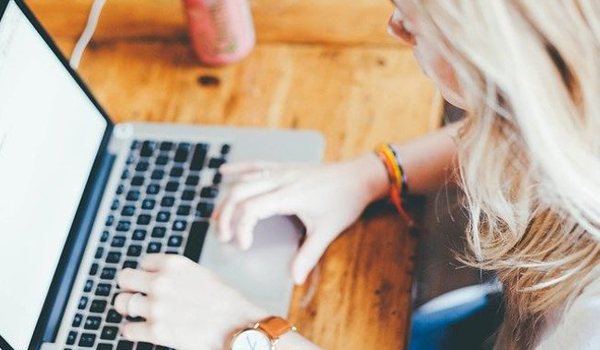 Fake cryptocurrency investment lures accounted for more than half of all online scams that were detected after being reported by the public through the new service.
More than half of the 10,000 online links to scams blocked or taken down by the NCSC with the help of the public relate to cryptocurrency schemes, where investors are typically promised high returns in exchange for buying currency such as bitcoin.
The NCSC said the scams have all been detected since the suspicious email reporting service was launched in April. The tool allows the public to forward suspect emails that may link to fraudulent websites.
The service, which was introduced as part of the Government's Cyber Aware campaign, has seen a massive response from the public, receiving a daily average of 16,500 emails.
The NCSC said apart from cryptocurrency scams – which cost the public millions of pounds annually – there have also been numerous examples of fake online shops and spoofs involving brands such as TV Licensing, HM Revenue and Customs, Gov.uk and the Driver and Vehicle Licensing Agency.
NCSC chief executive officer Ciaran Martin, said: "Reaching the milestone of one million suspicious emails reported is a fantastic achievement and testament to the vigilance of the British public.
"The kind of scams we've blocked could have caused very real harm and I would like to thank everyone who has played their part in helping make the internet safer for all of us."
Digital Secretary Oliver Dowden added: "We are committed to making the UK the safest place to be online and are working tirelessly to defeat cyber criminals."
Latest figures show that ten per cent of the scams were removed within an hour of an email being reported, and 40 per cent were down within a day of a report. The NCSC said 10,200 malicious URLs linked to 3,485 individual sites have been removed thanks to the one million reports received.
The suspicious email reporting service was co-developed with the City of London Police. As well as taking down malicious sites it will support UK policing by providing live-time analysis of reports and identifying new patterns in online offending.
Commander Karen Baxter, from City of London Police, said phishing was often the first step in a lot of fraud cases it sees and "provides a gateway for criminals" to steal personal and financial details, which can then be used to take the victim's money.
"Unquestionably, a vast number of frauds will have been prevented thanks to the public reporting all these phishing attempts. Not only that, but it has allowed for vital intelligence to be collected by police and demonstrates the power of working together when it comes to stopping fraudsters in their tracks," she added.
The NCSC said cryptocurrency investment scams have been recognised as a growing problem, leading to millions of pounds in losses annually as scammers masquerading as a crypto exchanges or traders trick people into handing over money.