One in five officers could be infected with coronavirus
At least one in five members of the police workforce could become infected with the coronavirus according to contingency plans drawn up by the chief constable of Nottinghamshire Police.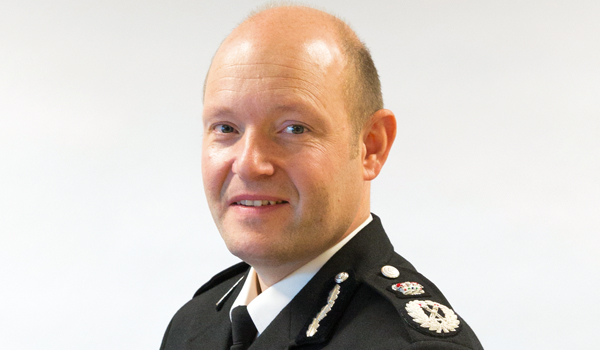 Following a series of meetings of the Local Resilience Forum, made up of representatives from the police, health service, local authority and military, Chief Constable Craig Guildford set up a coronavirus subgroup to assess how the force would deal with the pandemic.
All officers have been issued with hand sanitiser, as well as masks and gloves. A number of frontline workers are being allowed to work remotely.
Mr Guildford told Nottinghamshire Live: "We have a number of planning assumptions on the percentage of your workforce affected. One of the assumptions is that up to 20 per cent of about 3,500 staff [could be infected]. It will be about 700 people."
With just nine confirmed cases throughout the county, Nottinghamshire has a relatively low rate of infection, meaning the figure for other forces could be significantly higher.
All 43 regional police forces across England and Wales have been ordered to draw up localised plans on how they will perform core functions if significant numbers of staff fall ill or have to isolate themselves.
They will be prioritising the most serious crimes and incidents that pose a threat to public safety, meaning less severe calls go unanswered and non-urgent investigations are paused.
Mr Guildford added: "My ultimate responsibility is the resources that I have got to keep the public safe. We have to first and foremost respond to 999 calls and then work down the list. Lower level inquiries may take a little longer to investigate."
Although there have yet to be any widespread reports of illness, the first case of a police officer infected with coronavirus came earlier this week.
South Wales Police said an officer based at Merthyr Tydfil police station had been diagnosed with the virus and was self-isolating. The building was deep cleaned overnight on Tuesday and staff returned the following day.
Concerns have grown as a result of the UK moving into the 'delay' phase of its coronavirus strategy. On Wednesday (March 11) the Home Affairs Select Committee announced an inquiry into the preparedness of police forces and other agencies overseen by the Home Office.
Fears of the disease spreading among the police workforce is having an impact in other areas. Hundreds of officers due to take their sergeants' exams at the College of Policing next week are waiting to hear whether the tests will be postponed.
As of March 12, there are now 596 confirmed cases in the UK – 491 in England, 60 in Scotland, 20 in Northern Ireland and 25 in Wales. Ten people have died from the disease.