Olaseni Lewis: Officers cleared of misconduct in restraint death case
Six police officers have been cleared of wrongdoing in a landmark case that changed the way assistance is given to staff in mental health settings.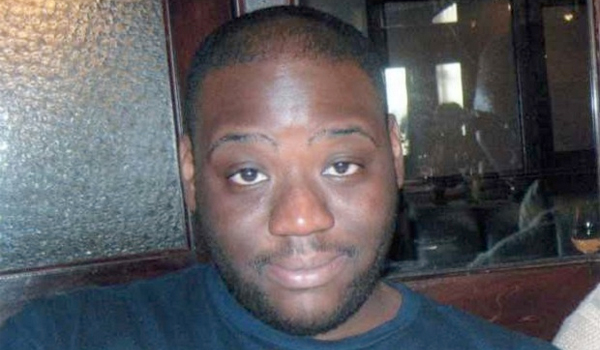 Six police officers have been cleared of wrongdoing in a landmark case that changed the way assistance is given to staff in mental health settings. At a misconduct hearing on Friday (October 6), the officers were found not guilty despite an inquest saying they had used "excessive" force on Olaseni Lewis at Bethlem Royal Hospital in Beckenham, south-east London. Mr Lewis, 23, who suffered from Acute Behavioural Disorder, died in 2010 after he was restrained by Metropolitan Police Service (MPS) officers when he became "agitated". The hearing was instigated after his family won a judicial review quashing a 2012 Independent Police Complaints Commission (IPCC) decision that no officers had a case to answer. In 2013, the IPCC decided not to contest the review and encouraged the family to seek to overturn its decision as it had been taken before it had seen all the evidence. A reinvestigation concluded in 2015 that the officers had potentially committed gross misconduct and five had cases to answer for misconduct. One officer had left the MPS before the investigation concluded; another two have since resigned or retired. The Crown Prosecution Service (CPS) decided no officers should face criminal charges. Mr Lewis's death came three days after he was restrained for two prolonged periods of ten and 20 minutes, after which he never regained consciousness. In May, an inquest jury ruled that the officers used "excessive force" when detaining him, causing his brain to be starved of oxygen. It also found officers had failed to follow training or take into account Mr Lewis`s medical condition. The incident led to a change in roles and responsibilities of healthcare professionals and police when responding to people experiencing mental health crises. MPS Deputy Assistant Commissioner Richard Martin, in charge of the professionalism portfolio, said: "Our sympathies remain with the family and friends of Mr Lewis. I would take this opportunity to repeat on behalf of the Met that we are sorry for their loss, and the circumstances in which Mr Lewis died. "The officers were sent that day into a very difficult and challenging set of circumstances. Their actions have now been subject to two independent investigations, an inquest and a misconduct hearing. "It is important that a panel – entirely independent from the Met – considered if those officers had breached police standards of professional behaviour. This also allowed Mr Lewis's family to hear about the full circumstances of what happened that day. "The outcome of the Coroner's inquest raised a number of important issues for the MPS, and policing nationally, to consider in relation to restraint techniques and training. "I would reassure Mr Lewis's family over the seven years that have passed since Mr Lewis died, the way in which the Met would respond to someone in mental health crisis in a medical institution has fundamentally changed. However, we remain mindful of the finding of the inquest jury, and continue to review and improve our policies and training."