Officers took 'all reasonable steps' to trace man with mental health issues
Police Scotland officers responded "promptly and correctly" in trying to locate a man who ran off while they were taking him home and later committed suicide, according to an official review.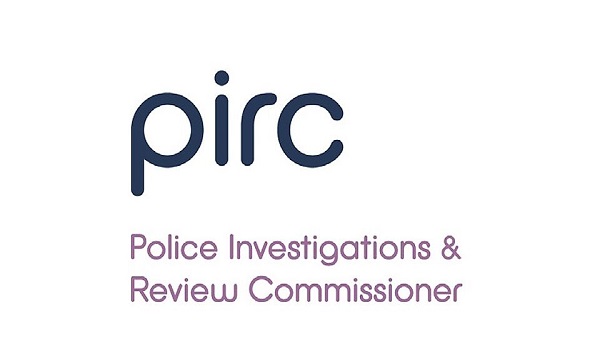 The Police Investigations & Review Commissioner (PIRC) found that they "followed guidelines within the force's Mental Health and Place of Safety Standard Operating Procedures". 
But the PIRC report published on Friday (January 25) reveals that a member of police staff refused to co-operate with the investigation and provide a witness statement to both officers of Police Scotland and to PIRC investigators. 
Police Scotland Chief Superintendent Mark Hargreaves said: "While there is no suggestion the member of police staff's involvement affected the outcome of this incident, there is a general expectation that, when requested to provide witness information, Police Scotland staff will cooperate with enquiries." 
The PIRC report states that "where a member of the public has died or suffered serious injury, it is reasonable to expect that any police officer or member of police staff who is a witness to events or played a part in the police action, should co-operate with any subsequent investigation and provide an account of their actions".  
No recommendations are made in the report. 
The 22-year-old man "was known to and recorded on Police Scotland's systems as a vulnerable person".  
On Sunday, April 1 last year, officers responded to reports of a man "standing on the parapet of a bridge in Queen Margaret Drive, Glasgow, behaving in an agitated manner".  
They located the man within six minutes of the emergency call and identified that he suffered from mental health issues, including depression and anxiety.  
After contacting the man's family, they took him home, but on arrival he managed to run away from the officers. 
They gave chase but lost sight of the man in an area adjacent to the railway track, and he was immediately classified as a high-risk missing person. 
A train driver spotted the man lying on the track near Jordanhill Railway Station in the city but was unable to stop the train in time. At 9.12am, the man died from his injuries.  
The report reveals that he "had previously threatened to commit suicide by jumping in front of a train" on August 26, 2017. 
The Procurator Fiscal referred the incident to the PIRC on April 3, and the investigation examined the actions of officers from the first point of contact with the man, up until the discovery of his body. 
Chief Supt Hargreaves said: "Our thoughts remain with the family of the man who tragically died in this case. 
"We note the PIRC found our officers responded promptly to concerns for his welfare and took appropriate action throughout."