Officers 'scared to stop and search' influence knife crime debate
Fears of a further spike in knife-related attacks come as "petrified" officers are giving up on stop and searches of suspects in the wake of new rules imposed to prevent them unfairly targeting black and ethnic people, a former Policing Minister claims.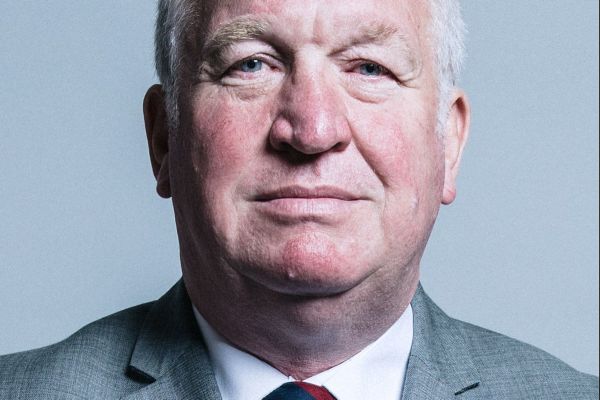 Backbench MP Sir Mike Penning said rising crime threatens the Government's credibility as figures he obtained from the House of Commons library reveal police challenged a million fewer people on the streets during 2016/17 than in 2010/11.
The ONS-based statistics show searches "dropping through the floor" – down 21 per cent in the last year – coincided with a 20 per cent increase in police-reported knife offences.
Meanwhile, Police Scotland officers are still using the "valuable tactic" of stop and search at a higher rate than their counterparts in England in Wales, despite the introduction of a new code.
In 2014, then Home Secretary Theresa May revised the Police and Criminal Evidence Act Code of Practice A to make clear what constituted "reasonable grounds for suspicion" – the legal basis upon which officers carry out the vast majority of stops.
Officers found not using their powers properly were subject to formal performance or disciplinary proceedings.
Present Home Secretary Amber Rudd has said she backs the Metropolitan Police Service (MPS) Commissioner Cressida Dick's approach in a targeted and intelligence-led use of stop and search powers but Sir Mike believes forces could still be put off by political correctness.
In his own constituency of Hemel Hempstead, Sir Mike says many people are "most worried" about crime and feeling safe in their communities.
Three teenagers – a 16-year-old girl from Hemel Hemsptead and two 14-year-old boys from Watford – have appeared in court charged with joint enterprise murder following the fatal stabbing of Jordan Carter, 18, on February 23. And another incident last month saw a 31-year-old man charged with raping a woman at knifepoint.
Sir Mike, who since 2010 has also held ministerial posts for justice, Northern Ireland, the Armed Forces, transport and the disabled, said officers "from chief inspector downwards" had been telling him of their concerns at not being able to do stop and searches as they used to.
He has also had discussions with former Police Federation of England and Wales chair Steve White.
Admitting knife crime was a "particular problem", he added: "Feral youngsters are rampaging around our streets because they know they are not going to be stopped and searched.
"Officers are petrified at the consequences as a result of the guidance issued. We have to move this up the political agenda."
He insisted stop and search remains the "best weapon" in the fight against knife crime, adding: "The boys on the beat tell me that unless they can physically see a weapon they aren't allowed to do a stop and search. That was not what the Prime Minister intended.
"She wanted us to stop harassing young black and ethnic men, but the consequences are that the rules have been tightened so far that we aren't stopping and searching anyone."
In 2016/17 there were 303,845 stop and searches carried out, compared to 383,595 the previous year. Last year also saw 34,700 recorded knife crimes, compared to 28,877 in 2015/16.
In 2010/11 – the first year of the Conservative Coalition government – under the old-style legislation there were 1,303, 540 stop and searches carried out and 32,669 knife or blade offences recorded.
Sir Mike fears the Tories risk losing their reputation as the party of law and order as Labour is intent on driving home a message that policing cuts have led to the loss of 21,000 serving officers.
A party-political broadcast by Labour claimed support for the Conservatives among rank-and-file officers was falling – dropping from 75 per cent to as low as 25 per cent. – and alleging it is now the party of "crime and disorder"
Danny O'Brien, who founded Anti-Knife UK and compiles knife crime data, said that in the first two months of 2018 some 50 fatal stabbings had been reported across Britain.
He added: "We are seeing this kind of crime throughout the country, including in villages where you would not expect such things."
The latest figures show that in January and February, London alone saw 16 fatal knife attacks, many of them believed connected to gangs.
In the same period this year, the MPS recorded five teenagers lost their lives to knife crime compared to two in 2017.
In total, 80 people were stabbed to death in the capital last year, with Patrick Green, of the Ben Kinsella Trust warning of "ominous" signs, adding: "Our fear is that as days get longer we will see an exponential increase in violent crime.
"Crime data shows that the arrival of Spring brings with it an unwelcome increase in offending."
MPS Deputy Commissioner Sir Craig Mackey – former acting head of the London force during the 2017 Palace of Westminster terror attack that claimed the life of Police Constable Keith Palmer – said tackling knife crime remained a "number one priority" and urged the local community to help eradicate the problem.
"We need to find out why some young people think it is acceptable to carry knives," he added.
A Home Office spokesperson said: "Every death from knife crime is a tragedy and this Government will take action and do everything it can to break the deadly cycle.
"The Home Secretary has been clear that stop and search is a vital policing tool and officers will always have the Government's full support to use these powers properly – it a targeted and intelligence-led way.
"We have also consulted on new laws on offensive and dangerous weapons and our new Serious Violence Strategy, to be published this Spring, will have early intervention at its heart and will challenge behaviour among some young people who view knife possession as normal and necessary."
In the first six months after the new code of practice for stop and search came in north of the border in May 2017, official figures showed 17,446 encounters with Police Scotland officers involved a search.
The total, which covers June to November 2017, is down from 24,210 in the corresponding period in 2016, a drop of 28 per cent. However, Labour said its analysis showed there were 5.4 searches for every 10,000 people carried out each month in Scotland, compared with 4.3 per 10,000 people in England and Wales.
Forces in England and Wales carried out an average of 25,320 stop and searches a month, compared with a monthly average of 2,908 in Scotland, the party said.
Scotland's code sets out that statutory searches must be "necessary, proportionate and in accordance with the law", and includes specific guidance on dealing with children and vulnerable adults.
A report on the code of practice said there had been an "ongoing steady decline" in stop and search since March 2015, when Her Majesty's Inspectorate of Constabulary in Scotland published a critical report.
Police searches in the west of Scotland were down almost 50 per cent on June to November 2016, going from 17,204 to 8,862. However, the procedure increased in other areas, rising from 2,648 in the east of Scotland to 3,806, and going from 4,358 in the north of Scotland to 4,778.
Labour's Scottish justice spokesperson Daniel Johnson said: "It is important with stop and searches that the police strike the right balance between protecting the public and recognising the intrusion into personal liberty and privacy.
"Against the background of a new code of conduct, I believe questions need to be answered by the police on use of this tactic."
Police Scotland Assistant Chief Constable Mark Williams described the claims as "overly simplistic", adding: "The reality is that the volume of stop and searches in Scotland has fallen dramatically and a recent independent review highlighted our continued strong progress.
"Stop and search is still a very valuable policing tactic which contributes to the prevention, investigation and detection of crime, as well as keeping people safe."