Officers 'not at fault' after man falls to his death from tree, says IOPC
Officers were "not at fault" over the death of a 46-year-old man who fell from a tree, the Independent Office for Police Conduct (IOPC) has found.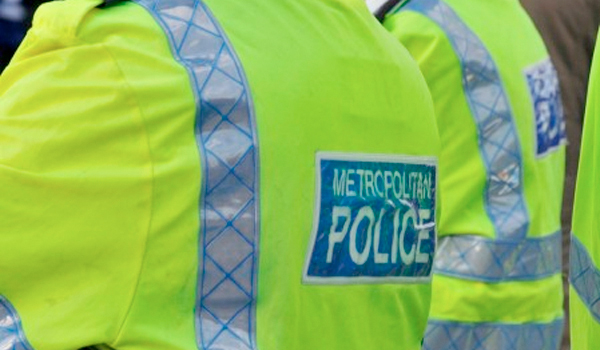 Metropolitan Police Service (MPS) officers had spent 15 minutes talking to Daniel Lyle in a bid to get him down from the tree before he fell.
The IOPC said it was a "tragic incident" after an inquest at Inner West London Coroner's Court concluded that Mr Lyle's death was "accidental", as a result of falling from a tree in Pimlico, London, in March 2020.
An IOPC investigation found officers had tried several options to ensure his safety, including requesting a trained negotiator to talk him down and considering materials that could be used to break his fall, should they have been needed.
The IOPC said its investigation established that on March 20, 2020, members of public made multiple calls to police to report a man "attacking people, throwing metal bins around/pushing them over, throwing 'stuff' at the bin men, and kicking rubbish" at around 8.30am on a housing estate.
As officers approached Mr Lyle, he climbed from a wall into a tree at the estate.
They called for assistance from the fire and ambulance services and attempted to reason with Mr Lyle to come down for approximately 15 minutes, during which time he climbed to the top of the tree and refused to move.
"Tragically, Mr Lyle fell from the tree and, despite the efforts of emergency services, was pronounced dead at the scene," said the IOPC.
It began an investigation the same day after receiving a mandatory referral from the MPS.
"We looked at the police response to the 999 calls made and officers' subsequent contact Mr Lyle," said the IOPC.
"We established that 12 officers attended the incident. Prior to Mr Lyle's fall from the tree, officers considered multiple options in order to protect his life.
"Our investigation, which concluded in June 2020, found no evidence to suggest the cause of Mr Lyle's death was attributable to the actions of any of the officers involved.
"We found that no officer behaved in a manner that would justify the bringing of disciplinary proceedings or had committed a criminal offence."
IOPC Director Amanda Rowe said: "This was a tragic incident and the inquest findings have agreed with our conclusion that the actions of the officers did not cause or contribute to his death.
"We carried out a thorough investigation into the circumstances of his death and found the officers involved acted appropriately."