Officers' hands 'increasingly tied' by new pre-charge bail restrictions
New pre-charge bail laws have been criticised for preventing the power being used as the legislation reaches its first anniversary.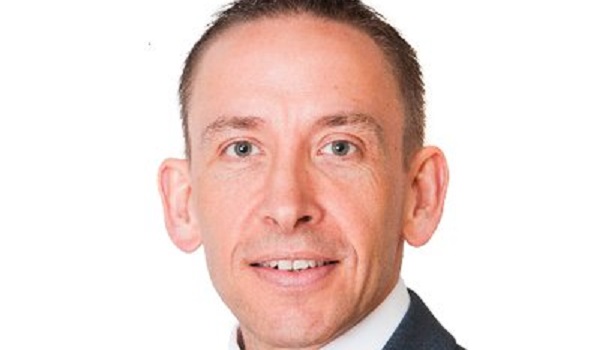 Reforms introduced last April placed a 28-day cap on the period for which suspects can be released on pre-charge bail. Since then, use of pre-charge bail has plummeted by 65 per cent while bail use in domestic abuse cases has also fallen – confirming officers' predictions about the changes brought in under the Policing and Crime Act.
The Government has asked forces to examine how they have responded to the new restrictions.
Andy Ward, deputy general secretary and custody lead for the Police Federation of England and Wales, said the findings confirmed his worst fears about the legislation.
"This is potentially a disaster for victims because pre-charge bail is one of the most powerful measures at our members' disposal, not only for the protection of victims and witnesses but also for the prevention of reoffending," he added.
"But now their hands appear increasingly tied by the stringency of the new law which actively discourages pre-charge bail being used in the majority of cases."
The bail cap introduced last April was intended to reduce the number of cases where suspects are released not knowing if or when they will be charged. Officers are now able to apply for a three-month extension on top of the 28-day period by asking a superintendent, and further extensions require approval from a magistrates' court.
The legislation was heavily criticised by the PFEW and College of Policing, which found a "significant proportion" of cases would likely need to exceed the 28-day limit. These included the majority of rape cases and those involving computer interrogation or analysis of phone data.
The 65 per cent reduction in use of pre-charge bail raised concerns for Her Majesty's Inspectorate of Constabulary and Fire and Rescue Services, which recently called for forces to review how they are implementing the changes.
Forces may also be increasingly turning to release under investigation to get around the new restrictions. Figures obtained by Police Professional show Surrey Police released almost 40 per cent of people arrested between last April and the end of February this year, up from just two per cent between April 2016 and March 2017.
Just nine per cent of suspects were bailed in 2017/18, down from almost 46 per cent. However, the average time for which people released under investigation reduced from 301 days to 188. Further figures obtained by the BBC revealed 12 forces released 3,149 suspected violent and sexual offenders under investigation in the three months after the changes were introduced. Of those released, 1,692 were accused of violent crimes including 31 murders, 768 were accused of rapes, and 632 were suspected of other sexual offences.
A total of 732 were bailed, compared with 938 before the reforms were implemented.
Mr Ward also claimed the new rules have led to problems in more complex investigations as release without bail "appears to have become the default position".
He added that the 28-day limit is causing problems for cybercrime investigators as seizing and analysing computers often takes longer than officers have access to. Similar issues have reportedly emerged in abuse cases and those requiring forensic investigation, as results can take a significant amount of time to return.
A Home Office spokesperson said: "Reforms to pre-charge bail balance carefully the interests of victims and witnesses, those on bail and the police.
"Pre-charge bail, including conditions, continues to be available where it is necessary and proportionate, such as to protect victims and witnesses, while the reforms should also reduce the possible negative impact on individuals on bail, such as mental trauma and financial implications. "
The Minister for Policing and the Fire Service wrote to chief constables in December, asking them to review their forces' use of bail in order to ensure that those who objectively should be on bail are not being released without conditions."