Officers could be given powers to ground and seize drones
New powers are being considered to help forces crack down on the criminal and unsafe use of drones.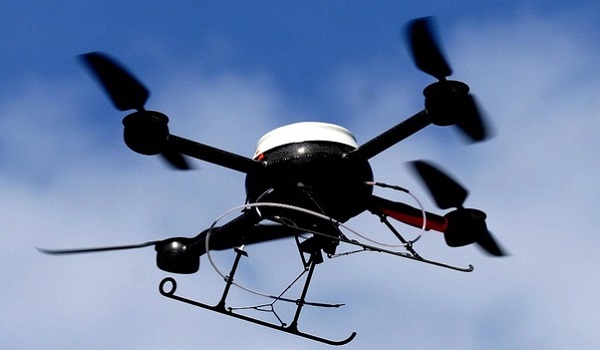 New powers are being considered to help forces crack down on the criminal and unsafe use of drones. Officers could be given the right to ground drones if deemed necessary and seize parts for use as evidence under proposed legislation. Drone users would also have to sign up to a register – and the devices could be banned from flying near airports or at heights above 400 feet. The Government claims the draft Drone Bill will help drone users fly safely and legally, placing the UK "at the forefront of the fast-growing drone industry". It is due to be published for consultation in spring 2018. Aviation Minister Baroness Sugg said: "Drones have great potential and we want to do everything possible to harness the benefits of this technology as it develops. "But if we are to realise the full potential of this incredibly exciting technology, we have to take steps to stop illegal use of these devices and address safety and privacy concerns. "These new laws strike a balance, to allow the vast majority of drone users to continue flying safely and responsibly, while also paving the way for drone technology to revolutionise business and public services." Recent years have seen drones, also known as unmanned aerial vehicles (UAVs), increasingly being used to smuggle contraband into UK prisons. Earlier this month, 21-year-old Charlie Adifyi was jailed for three years after trying to use a drone to carry drugs and mobile phones over the walls of London's Pentonville Prison. The drone was physically caught by a plain-clothes officer, who jumped up and grabbed it after prison staff brought it to his attention. Concerns have also been raised about the danger the devices can pose to other aircraft, with a flying instructor from Bicester Gliding Centre recently warning it is "only a matter of time" before a drone causes a fatal collision at the site. The UK already has a drone code that users are encouraged to follow to ensure they are flying legally and responsibly. The Government has already announced plans to introduce a register for drones weighing 250g or more. The draft Drone Bill would further seek to increase public safety by requiring drone users to sit safety awareness tests and use specific apps containing information on how to plan flights. Assistant Chief Constable Serena Kennedy, national lead for criminal misuse of drones, said: "Police forces are aware of the ever increasing use of drones by members of the public and we are working with all relevant partners to understand the threats that this new technology can pose when used irresponsibly or illegally. "Do not take this lightly – if you use a drone to invade people's privacy or engage in disrupting behaviour, you could face serious criminal charges. "Police officers will use all available powers to investigate reports of criminal misuse of drones and seek the appropriate penalty." Meanwhile, a Government project has been launched to learn more about how drones can benefit cities. The 'Flying High Challenge', run in collaboration with Nesta and Innovate UK, encourages local authorities to explore ways in which drones could transform critical services like organ transport and infrastructure assessment and repair. Up to five successful cities will be supported in their research with government funding. Tris Dyson, executive director of Nesta's Challenge Prize Centre, said the project will help the UK become a "world leader" in drone technology. He added: "We need to commit to finding approaches that work at the local level and meet the needs of people without risk to public safety or nuisance."