Officers climb Snowdon to raise money for Sgt Matt Ratana charity
A team of officers from the Metropolitan Police Service's (MPS) Central East Command Unit walked up Mount Snowdon to raise money for the charity set up in honour of their fallen colleague Sergeant Matt Ratana.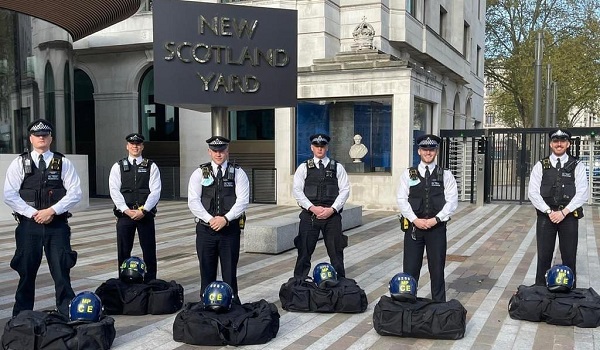 Team E response constables Nick Fox, Joshua Long, Tom Pearson, Freddie Clark, Matt Patterson and Kieran Cook, based at Hackney and Tower Hamlets, all used their own personal time to complete the task on Wednesday, May 12.
The usual ascent time for the highest mountain in Wales, at an elevation of 1,085m above sea level, is estimated at around three to four hours.
It took the team, which decided to wear full MPS public order training kit for the task, four hours and 59 minutes to reach the summit.
PC Nick Fox, who organised the trip, said: "We wanted to do something for Matt and the foundation set up in his honour, which is all about wellbeing, inclusion and teamwork.
"Climbing Snowdon is something we have always wanted to do and then I had the idea that we could do it in full Level 2 gear to make it that bit tougher. That certainly worked and the physicality of this challenge would not have been lost on Matt.
"We decided to climb the PYG trail on Snowdon with an aim to complete it – up and down – in five hours. A challenge of this kind has not been attempted before and certainly has not been completed in this time, so I am very pleased we managed to do it with a minute to spare and have already raised over £5,000. It was tough but a lot of fun and it was for a cause that is close to all of our hearts."