Officers cleared of wrongdoing in cannibal murder case
Officers who Tasered a man found biting at his dead girlfriend's face before he died acted with "reasonable and necessary force", the Independent Police Complaints Commission (IPCC) has concluded.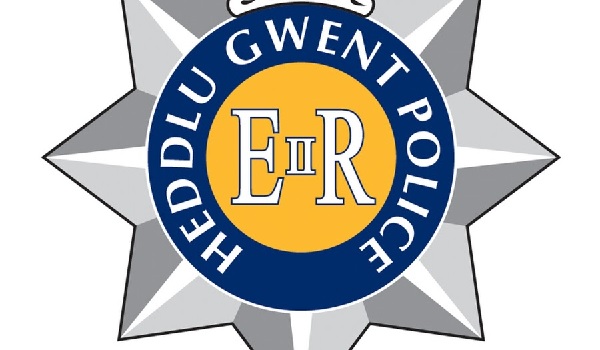 Matthew Williams, 34, was detained after officers found him attacking 22-year-old Cerys Yemm at the Sirhowy Arms Hotel in Argoed, Caerphilly, on November 6, 2014.
The former prisoner was restrained with handcuffs and leg restraints, and was Tasered four times in seven minutes as he resisted arrest.
He later died in the back of an ambulance after his pulse and breathing began to deteriorate.
An inquest into the two deaths found the Gwent Police officers acted with "reasonable and necessary force in traumatic circumstances".
"They took immediate steps using necessary force in an effort to bring Mr Williams under control"
Two consultant cardiologists said Mr Williams suffered a cardiac arrest induced by amphetamines he used, along with stress caused by the attack on Ms Yemm, his struggle with officers, and undiagnosed relapsed schizophrenia.
His mother, Sally Ann Williams, claimed he had been released from prison with no help for his mental health problems, and said Police Constable Alison Perry promised to "fast track" a meeting to get him anti-psychotic medication.
However, PC Perry told the inquest he rejected all offers of help and any psychiatrist appointments should be made by his doctor.
IPCC Commissioner for Wales, Jan Williams, commended the officers' willingness to give initial accounts soon after the incident which helped to piece together what happened.
"Officers responded that morning to a report someone had been murdered, and were aware Mr Williams had a history of violence. They took immediate steps using necessary force in an effort to bring Mr Williams under control," she said.
"Officers were understandably concerned for Ms Yemm, their own safety, the safety of residents, and protecting the wider public if Mr Williams were able to make off from the scene.
"Gwent Police was concerned about Mr Williams' release at the end of his sentence and had visited him with his probation officer to advise him of support services after prison, but Mr Williams declined assistance. The force took what steps they could to monitor him after release, taking into account there were no licence conditions attached."
Assistant Chief Constable Emma Ackland added: "We acknowledge the conclusion given today by the Coroner. The last three years has been an exceptionally difficult time for those involved and I would like to take this opportunity to thank everyone, particularly the local community, for their support.
"I would like to again extend my sympathies to both families for their loss during this tragic time. I would also like to pay tribute to all the officers involved for the professional way they have dealt with this distressing incident."
Gwent coroner David Bowens said the only finding they could make in regards to Ms Yemm's death was of unlawful killing.
A post mortem examination revealed she had at least 89 separate injures across her body, and her cause of death was given as "sharp force trauma to the face and neck".