Officers among victims as US police look for motives to deadliest mass shooting in history
Donald Trump has promised the US will be "talking about gun laws as time goes by" in the wake of the Las Vegas mass shooting, the nation`s deadliest in modern history.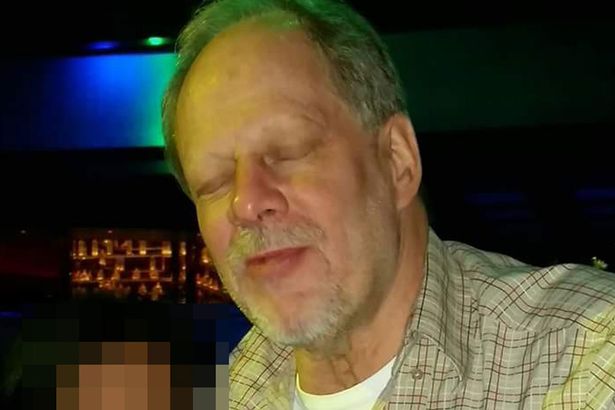 Donald Trump has promised the US will be "talking about gun laws as time goes by" in the wake of the Las Vegas mass shooting, the nation`s deadliest in modern history. But the US president refused to be drawn on labelling the massacre outside the Mandalay Bay Hotel as an act of "domestic terrorism". Two off-duty police officers – one named as 34-year-old Charleston Hartfield – were confirmed among the 59 dead and 527 injured when 'lone-wolf' attacker Stephen Paddock opened fire at a country music on the famous Las Vegas Strip. Detectives investigating the atrocity admit to desperately seeking to understand what drove Paddock to discharge "clip after clip" into the 22,000 revellers at the Route 91 outdoor festival. The 64-year-old retired accountant, equipped with at least 23 weapons and two tripods, fired rifles out of two different windows from his hotel room on the 32nd floor of the hotel before killing himself as officers stormed his hideout. Another 19 guns were found at a property occupied by Paddock about 80 miles away in Mesquite, Nevada. At least 45 people remain in critical condition with 128 still hospitalised out of more than 300 originally needing treatment. US Speaker Paul Ryan said there were no plans for the House of Representatives to act soon on a National Rifle Association-backed Bill to ease regulations on gun silencers. A House panel had supported the Bill last month and lawmakers were expected to move ahead on the measure. The Bill is "not scheduled right now. I don`t know when it will be scheduled," Mr Ryan said, after issuing a call for unity and peace in the wake of Sunday`s (October 1) shooting. A sombre Mr Trump, after addressing the shocked nation, would not comment directly on whether the massacre could have been prevented. However, he praised the "incredible job" of policing's response to the tragedy, adding: "What happened in Las Vegas is in many ways a miracle." He characterised the mass shooter as "a sick man, a demented man", labelling the attack as "pure evil". Investigators have found no link to international terrorism, despite a claim from so-called Islamic State (Daesh). FBI Special Agent Aaron Rouse told a news conference: "We have determined at this point no connection to an international terrorist organisation." Daesh had claimed to be behind the attack, saying that Paddock had converted to Islam some months ago. Investigators believe Paddock acted alone but were at a loss to explain what might have precipitated it. "We have no idea what his belief system was," Clark County Sheriff Joseph Lombardo said. "I can`t get into the mind of a psychopath." While Paddock's motives for the killing spree remain unclear with no criminal record and no history of mental illness or social disaffection, the mass murderer's father was previously on the FBI`s Most Wanted list. Benjamin Hoskins Paddock appeared on the law enforcement agency`s infamous registry from June 10, 1969 through to May 5, 1977 and was described in an FBI poster as being "diagnosed as psychopathic" and as an individual reported to have "suicidal tendencies" who "has carried firearms in commission of bank robberies". Theresa May said on Tuesday (October 3) she hoped Sunday night's atrocity would be a "wake-up call" for the US government to implement stricter gun laws. Laying out the differences between the two countries in terms of counter-terrorist strategies, she said the UK had clearly adopted "very strict gun laws" but accepted that "it is obviously up to America what gun laws they put in place". She added: "I think that most people would look at this and assume that America will be so shocked by this attack that they would want to take some action." Mandalay Bay's death toll, which officials said could rise, surpassed last year`s record massacre of 49 people at a gay nightclub in Orlando, Florida, by a gunman who pledged allegiance to the so-called Islamic State.