Officers' actions prior to death of Liverpool teenager 'complied with guidance and policy'
A report into the actions of Merseyside Police prior to the death of a teenager in July 2016 says there is no evidence to suggest that any officer committed a criminal offence or behaved in a manner that would justify disciplinary proceedings.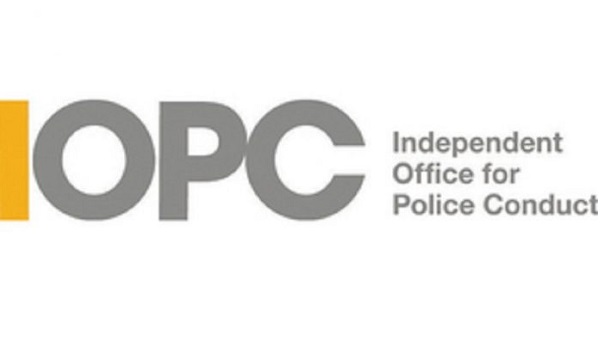 A "robust" investigation by the Independent Office for Police Conduct (IOPC) concluded that the decision to restrain 18-year-old Mzee Mohammed-Daley was based on a number of risk factors and this "complied with guidance, policy and training".
On the evening of Wednesday July 13, 2016, Merseyside Police officers had responded to reports that a man, later identified as Mr Mohammed-Daley, was behaving erratically and had been seen carrying a knife. He was detained by Liverpool One shopping centre staff at a kiosk in the city centre.
Officers arrived and restrained and handcuffed Mr Mohammed-Daley, who was then transferred to the Royal Liverpool University Hospital where he was later pronounced dead.
A jury inquest, held in Liverpool, ended yesterday (December 11) after three weeks and concluded that Mr Mohammed-Daley, who suffered from ASD (autism spectrum disorder) and ADHD (attention deficit hyper-activity disorder), had died of natural causes from cardio respiratory arrest and acute psychotic episode.
The IOPC said its investigation, completed in March 2018, gathered a significant amount of evidence including:
• Police officer and staff accounts;
• CCTV and police body-worn video footage;
• Mobile phone footage from a member of public;
• Witness statements from members of the public;
• Evidence from the paramedics who attended the incident;
• The opinion of three medical experts;
• Nation Police Chiefs' Council guidance regarding personal safety, restraint and handcuffing; and
• Evidence from an expert regarding personal safety training.
The investigation also found evidence that information given to a call handler was not recorded appropriately. The IOPC said it had highlighted learning for the member of staff to better record information in order for it to be passed to officers dealing with incidents.
The IOPC added: "We received two complaints about Merseyside Police from Mr Mohammed-Daley's family. The first complaint concerned the way in which Mzee was restrained and the decision to keep his hands handcuffed behind his back while he was detained; this was addressed as part of our investigation. The second complaint alleged that some officers were being disrespectful by 'smiling' during the period of time when he was being restrained. The complaint was not upheld, but we relayed to Merseyside Police that officers should be mindful of how their behaviour, during such incidents, might appear."
IOPC Regional Director Amanda Rowe said its detailed report, published on Wednesday (December 11) "reflects our robust investigation; we looked very carefully at how and why Mzee was restrained".
She added: "Mzee's family and friends have suffered greatly since his tragic death. I have seen the footage of Mzee on the day he passed away; it is difficult to watch, and I cannot comprehend how painful this must have been for his loved ones. On behalf of the IOPC I offer our sincere condolences for their loss.
"The evidence we gathered did not indicate that any officer committed a criminal offence or behaved in a manner that would justify the bringing of disciplinary proceedings. We concluded that the decision to restrain him was based on a number of risk factors and this complied with guidance, policy and training.
"We had hoped to conclude this very complex investigation sooner than we did, however, unforeseen but necessary changes to the investigation team, together with the need to obtain a number of expert reports, extended the length of time taken.
"Our priority was always to ensure that our investigation followed all available lines of inquiry and provided a detailed analysis of the police's actions in the lead up to Mzee's death. The complexity of the circumstances surrounding his death has been highlighted during this lengthy inquest."
The IOPC said following on from the incident and its investigation, Merseyside Police had provided refresher training on ABD (acute behavioural disorder) to relevant teams, including call handling staff, to help continuously improve the identification and management of mental health matters.
"In view of the perception of Mr Mohammed-Daley's family that officers smiling at the scene were disrespectful towards him, the force circulated a corporate communication emphasising the importance to 'Just Think' at the scene of such incidents, and to avoid behaviour which could be easily misinterpreted by the public," it added.