Officers 'not in pursuit' are cleared of moped death
Four police officers have been found not guilty of gross misconduct over the death of Henry Hicks who crashed his moped attempting to evade arrest.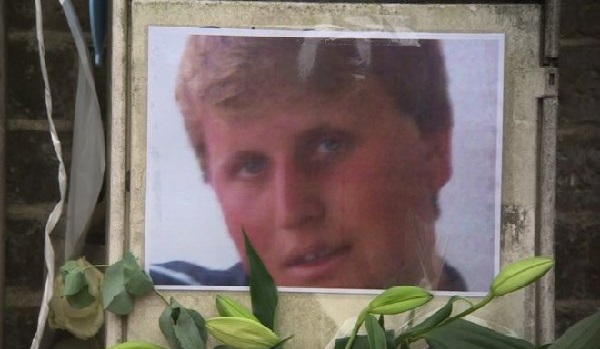 Four police officers have been found not guilty of gross misconduct over the death of Henry Hicks who crashed his moped attempting to evade arrest. The officers, who were all granted anonymity, faced allegations that they carried out a pursuit without proper authorisation following an investigation by the Independent Police Complaints Commission (IPCC). However, on Friday (October 20) a disciplinary panel ruled the four Metropolitan Police Service officers were not technically in a pursuit after considering the evidence for four days. The IPCC's report said that while officers said they did not need to gain authorisation because they were not engaged in a pursuit, evidence shows they were in a pursuit and therefore should have sought authorisation. Neil Sanders, a lawyer for two of the officers, told the panel earlier this week that the officers never got close enough to Mr Hicks to make a clear indication to stop. He added that it can take up to 60 seconds for central command to decide on whether or not permission is granted for a pursuit – the length of time between the second sighting of Mr Hicks and his fatal collision. The Hicks family left the hearing at the Empress State Building in Earls Court as soon as the verdict was given. His sister, Claudia, said: "We are beyond disappointed by this ruling. "We won`t stop fighting for accountability for Henry`s death. We miss him every day." Mr Hicks's death on December 19, 2014 in Islington came after he attempted to flee from officers in two unmarked cars. His speeding and swerving were contributing factors to the crash after officers activated their lights and sirens, an inquest jury ruled in June. He was found to be carrying seven bags of cannabis and a number of mobile phones. The moped Mr Hicks was riding was later found to be stolen. Deputy Assistant Commissioner, Richard Martin gave his condolences to the Hicks family following the gross misconduct hearing. "Police officers fully understand that they will be asked to account for their actions, especially in the circumstances where a young man dies," he said. "The investigation into Henry`s death was carried out by the IPCC. Their independence is vital in such cases. "Now a panel, independently chaired, sitting over four days, has given full consideration to all the evidence and made their determination. "Every day in London we ask our officers to make difficult decisions in fast moving situations. Policing is a job that people sign up to because they want to help the public. Despite the very best efforts of our officers to give emergency first aid that day, sadly they were unable to save Henry. "When the jury returned its narrative verdict at the inquest last year into Henry`s death the Met carried out a thorough review of our pursuit policy, and we have continued to keep it under review ever since. We have a clear duty to the public and all our staff who serve the public to make sure we have the very best training and policies to support our officers on the ground." The pursuit of mopeds has been a controversial issue as of recent, and forms part of the Police Federation of England and Wales' Protect the Protectors campaign. While Mr Hicks was wearing a helmet at the time, some criminals are known to remove the protective gear in the likelihood a pursuit will be terminated. Politicians have spoken out about the need to protect officers who attempt to tackle suspects who use mopeds to commit crime. In August, a spokesperson for London Mayor Sadiq Khan said: "Moped crime is reckless, frightening and intimidating and it will not be tolerated on the streets of London. "The Mayor views this crime as an extremely serious offence and fully supports the police to crackdown on perpetrators."