Officer who threatened to 'fit up' man under investigation for gross misconduct
An officer from Lancashire Constabulary who was captured on film threatening to "make something up" to arrest a man is being investigated for gross misconduct, the Independent Office for Police Conduct (IOPC) has confirmed.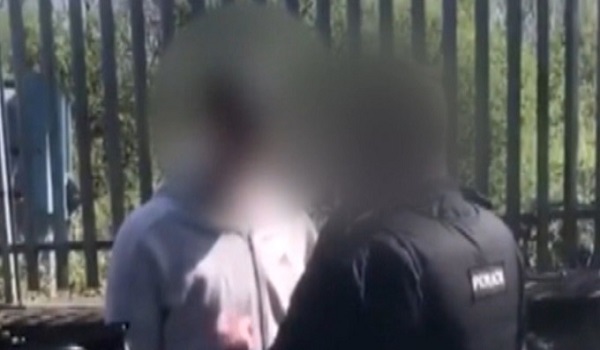 The officer, who has not been named, was suspended from duty in April after a video emerged of him telling the man he would be willing to fabricate evidence against him in order to take him into custody, saying: "We'll make something up, public order, squaring up to a police officer. Shall I do that? Who are they going to believe, me or you?"
The day after the incident, Chief Constable Andy Rhodes said the officer had behaved in an unacceptable fashion and offered an unreserved apology.
A second officer who was present during the incident is also under investigation for failing to challenge or report the conduct of the first officer.
IOPC regional director Amanda Rowe said: "I recognise that this incident has caused concern in the local community and, understandably, has raised questions about the conduct of the officers.
"It is our role to independently investigate the matter to ensure the officers are accountable for their actions and to identify if any broader lessons could be learned.
"This work is underway, and is progressing well. Lancashire Constabulary, and the two officers, are cooperating with our inquiries. We have spoken to the man who was stopped by the officers, and we will keep him regularly updated on this investigation."