Officer who struck teenager with baton faces criminal investigation
An officer from South Yorkshire Police who allegedly left a 16-year-old football fan requiring hospital treatment after striking him on the head with a baton faces a criminal investigation.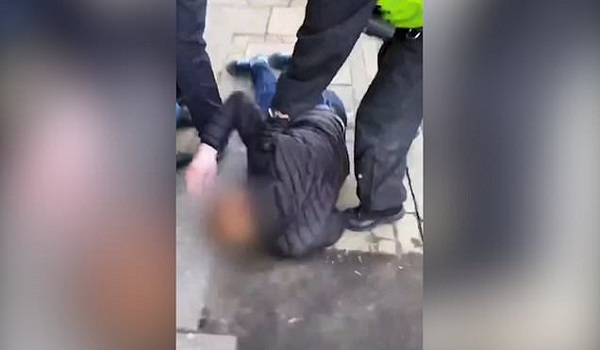 Officers from the force had been responding to reports of disorder between football fans at Midland Street following the EFL Championship match between Barnsley and Sheffield Wednesday on February 8.
A video, widely shared on social media, shows the youth being struck. He is seen falling to the ground with blood pouring from a large head wound.
The Independent Office for Police Conduct (IOPC) launched an independent investigation into the actions of the officer involved after they received a mandatory referral from the force.
An IOPC spokesman said: "We have launched an independent investigation and advised a South Yorkshire Police officer that he is subject of a criminal investigation in relation to an incident following the Barnsley v Sheffield Wednesday football match on February 8, 2020.
"We will also investigate the officer for gross misconduct.
"It is vitally important that the circumstances of the incident are subject to an independent investigation so we can fully understand what happened and impartially determine the facts.
"The investigation is in its initial stages and us launching a criminal investigation does not mean that charges will necessarily follow."