Officer who contracted Covid-19 after being spat at calls for urgent vaccine protection
A police officer struck down with Covid-19 after being spat at by a suspect has called for the Government to urgently place police officers on the priority list for the vaccine.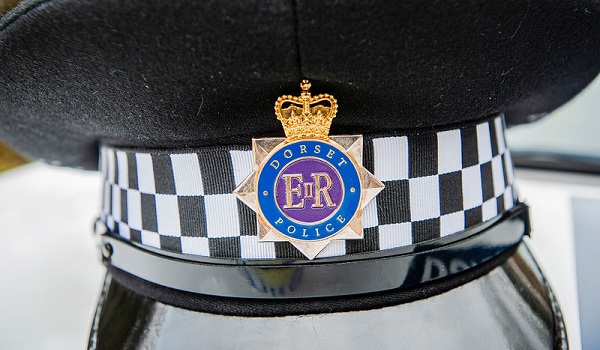 The Dorset Police officer, 47, who has asked not to be named, has a consistent cough and high temperature since being spat at on duty in Bournemouth as he was trying to arrest a man on January 6.
He said he came down ill two days later and then tested positive for coronavirus. The officer has since lost more than a stone in weight, has hardly slept and is unsure of when he will be fit enough to return to work.
He said: "As soon as I was spat at – even though I was wearing a mask – I immediately became very anxious that this chap may have Covid and I might become ill as a result. Ironically that's exactly what happened.
"A couple of days after the incident, I had a cough, a temperature, I knew straight away it was Covid. I went for a test and it turned out it was positive.
"Every police officer knows that when they sign up to the job that there is an inherent risk. You can't get control of somebody without necessarily getting hands-on on with them – especially when there not compliant, you have to contact them physically.
"Covid has changed things… you have to enter into that sort of zone of transmission. There is no way of avoiding that. We can use all the PPE (personal protective equipment) and hand sanitiser in the world, ultimately we are higher risk so need that level of protection.
"In this incident, this man just spat all over me from close quarters and hit my chest area. I just don't know if a droplet of it could have got into my eye or landed somewhere else and I could've inhaled it. I just don't know.
"Police officers should be much, much nearer the front of the queue for the vaccines."
The officer, a police constable who has served at Dorset Police for 17 years, added: "Falling so ill has made me really anxious for my family. I've got a young son who is nine and my partner is high risk as she's got asthma. Thankfully they haven't become ill, neither have got symptoms which is a real blessing, but doesn't stop you worrying about it.
"I think that all the frontline agencies who are working with people certainly with health issues whether it's mental health or physical health should be on a priority list for the vaccine.
"We are thrust into the areas where we are at most risk of catching it. So police officers should get the vaccine as a priority."
Despite the horrific incident, the Neighbourhood Beat officer says – when fit – he cannot wait to get back to the job he loves: "I like the variety. I like the potential to help victims, real victims of crime and make a difference that sounds corny but is actually the reason I enjoy being a police officer. Locking up bad people really.
"But there are no two ways about it I'm feeling very rough. I've still got a temperature and cough and some sweating at the minute, I've an upset stomach and a headache a really bad migraine. But fingers crossed I'm over the worst of it now."
And the officer makes a plea to the public and politicians over how policing is being painted during the pandemic: "I've seen a lot of negative comments about the police in relation to Covid enforcement, certainly on social media in the last few weeks, which is hugely disappointing to see when actually all were trying to do is protect people."
Anna Harvey, chair of Dorset Police Federation, said the staff association is supporting the officer the best it can.
"Police assaults have increased during the pandemic and unfortunately this is not an isolated incident," said Ms Harvey. "However, the additional risk of Covid-19 is real and has a massive impact on officers and their families.
"Criminals have been using Covid as a weapon and this sad incident is an example of why officers should be prioritised and vaccinated as a matter of urgency."
She added: "Within the force we have numerous officers who are either absent form work due to being Covid positive or isolating, this will sadly have a knock on effect on our ability to provide a service to the public."
James Vaughan, chief constable of Dorset Police, described the assault on his colleague as "absolutely disgusting and despicable".
He added: "No one, especially our fantastic key workers, should have to put up with this."
A man has been arrested in relation to the incident.