Officer under 'criminal investigation' following fatal collision, says IOPC
The Independent Office for Police Conduct (IOPC) is conducting a criminal investigation into the actions of a Greater Manchester Police officer in connection with the death of woman in Oldham.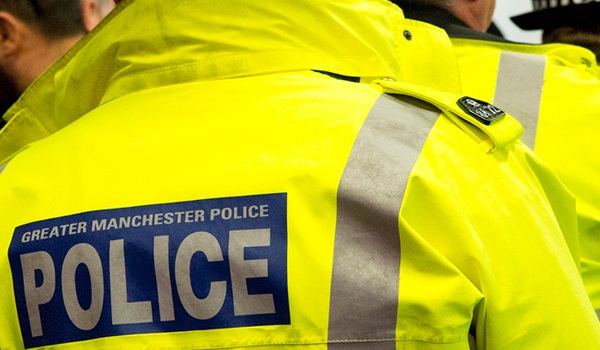 The IOPC said the officer is being investigated for "potential offences of causing death by dangerous driving and causing death by careless driving" following a fatal collision last December in which 53-year-old Heather Smedley died.
An unmarked police car, which had been in pursuit of an Audi A3 that officers believed to be stolen, collided with a Peugeot 108 she was driving at the junction of Oldham Road and Otmoor Way in Royton shortly after 10am on December 23.
Paramedics and an air ambulance attended and treated Ms Smedley for her injuries, but she was pronounced dead at the scene around 30 minutes later. Two police officers also received treatment for injuries sustained in the collision.
The IOPC said its independent investigation followed a mandatory referral from the force as a police vehicle was involved in a fatal collision.
It added: "We attended the scene and the police post-incident procedures. We have begun reviewing evidence, including initial accounts from police witnesses and two members of the public, as well as CCTV footage from the area.
"Based on our assessment of the available information, we have informed the police driver they are under criminal investigation for potential offences of causing death by dangerous driving and causing death by careless driving.
"They have also been served a notice advising they are being investigated for potential gross misconduct in relation to the manner of their driving. This does not necessarily mean disciplinary proceedings or criminal charges will follow."
The IOPC said all other officers were being treated as witnesses and the status of all officers will remain "under review" throughout the investigation.
IOPC Regional Director Catherine Bates said: "Mrs Smedley lost her life in tragic circumstances just days before Christmas. Our thoughts are with her loved ones and all those affected by her death.
"Our investigation is independent of the police and will look at the circumstances of the collision, including the actions and decision-making of the police driver.
"We have been in touch with Mrs Smedley's family to explain our role and will keep them updated as our investigation progresses."
A decision over any potential disciplinary proceedings, referral to the Crown Prosecution Service, or learning arising from this incident will be made on conclusion of the investigation, the IOPC said.
It added that it has written to the coroner with details of the investigation. An inquest into Mrs Smedley's death was opened earlier this month.