Officer sues MPS over effects of viewing 'disturbing and distressing' child abuse images
Policing has been warned over the need to put protections in place for workforces as an officer "traumatised" by watching harrowing child abuse videos battles for a reported £200,000 compensation package.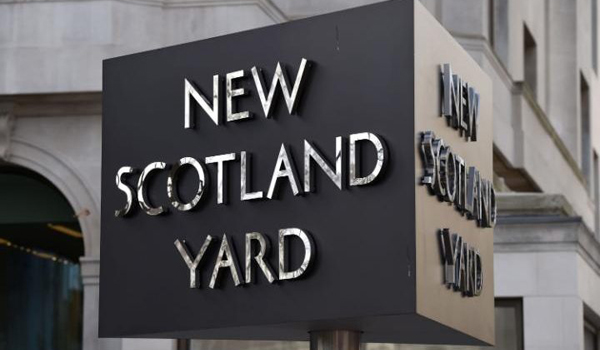 In what is believed to be the first case of its kind, Cara Creaby is seeking damages from the Metropolitan Police Service (MPS).
The 29-year-old is suing the force for "psychiatric injury" after being exposed to what the Police Federation of England and Wales (PFEW) describes as "the most disturbing and distressing images imaginable" while investigating the rape of three young girls.
The staff association says the effect that viewing such material can have on officers must be "recognised and acknowledged", urging the service to provide those who undertake the duties with "appropriate and on-going workplace monitoring, supervision, and assistance in order to protect their own health and wellbeing".
The PFEW statement added that it was "vital" all necessary risk assessments and checks are taken to "safeguard them in their roles".
The MPS officer had to watch many hours of videos of the young girls' ordeals, which she claims resulted in flashbacks and nightmares and ended with her being diagnosed with post traumatic stress disorder.
She claims to have asked for help from MPS supervisors but was told to "stick to the job at hand".
The officer, from Hemel Hempstead in Hertfordshire, joined the MPS in 2009 and later became part of the 'Sapphire Unit' handling child abuse cases.
In December 2014, she was made the Sexual Offence Investigative Technique officer for three young girls suspected of being victims of grooming and serious sexual offences by disabled paedophile Michael D'Costa – who was later jailed for 16 years. 
She reportedly had to search his home – going through a diary detailing his crimes and more than 100 videos of him abusing the girls.
It is claimed the officer complained repeatedly about the volume of her work and the effect it was having on her – despite no risk assessment being conducted. Between March and May 2015 – when she was signed off sick unable to continue due to psychiatric injuries – she visibly struggled with the rigours of her role but still attended D'Costa's court hearing, at which he pleaded guilty to 25 offences.
The increased volume of child-abuse images is thought to be taking its toll on those who have to study them to bring child sexual abusers to justice.
The MPS officer, who has been off work since and is now married with a baby, is being supported by the PFEW which added: "In order to investigate some of the most serious criminal offences there is a recognised need for investigators to view some of the most harrowing, disturbing and distressing images imaginable."
The MPS told Police Professional that a claim for damages "due to psychiatric injury", made on February 22, 2018, had been received by the force. "The claim is currently being reviewed by solicitors acting on behalf of the Met," its statement added.