Officer promoted to sergeant after breastfeeding 'dirty and smelly' child
An officer in Argentina who breastfed a malnourished baby who had been taken away from his mother has been promoted.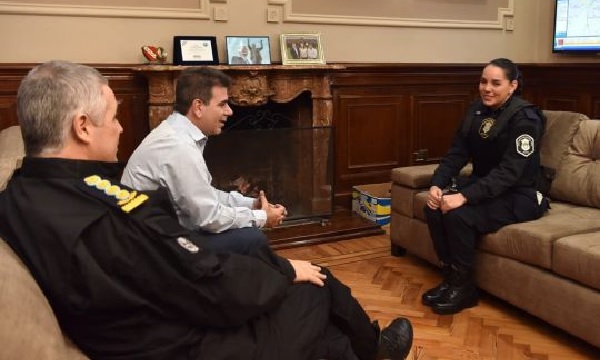 Celeste Ayala was patrolling a local children's hospital near Buenos Aries last week when she heard a baby crying, so she asked to hug him.
She could tell the baby was hungry as he was putting his fingers in her mouth, so she proceeded to breastfeed him.
Her colleague Marcos Heredia shared a picture of the selfless act on Facebook and it received more than 160,000 shares.
He wrote: "I want to make public this great gesture of love that you had today with that little baby, who without knowing, you didn't hesitate for a moment to act like you were his mother.
"You didn't care that he was dirty and smelly, which the staff at the hospital called him. You don't see things like that every day."
Now Ms Ayala has been promoted from officer to a sergeant role at Policia de la provincial de Buenos Aires following widespread praise from around the world.
She told local media: "It was a sad moment, it broke my soul seeing him like this, society should be sensitive to the issues affecting children, it cannot keep happening."
The baby was reportedly one of six siblings, whose single mother had been struggling to cope.
Cristian Ritondo, security minister for Buenos Aires province, tweeted: "We wanted to thank you in person for that gesture of spontaneous love that managed to calm the baby's cry.
"That's the type of police we're proud of, the police we want."