Officer in Taser death acted 'reasonably', IOPC finds
An officer whose use of a Taser on a man had a "more than trivial" impact on his subsequent death acted "reasonably" and "in line with force policy and training", the Independent Office for Police Conduct (IOPC) has found.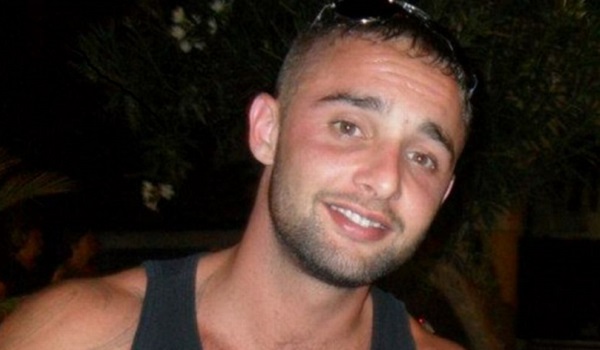 Police Constable Timothy Wilson was the first officer to respond to reports of a man armed with a knife harming himself and others on the streets of Falmouth, Cornwall, in May 2017.
Marc Cole, 30, who had taken a large quantity of cocaine and was suffering from paranoia, was asked to drop his weapon. When he failed to comply, PC Wilson discharged his Taser three times for a total of 43 seconds.
Mr Cole collapsed. Officers and paramedics attempted to save his life, but he was later pronounced dead in hospital.
A post-mortem attributed Mr Cole's death to multiple causes, including the use of cocaine, an episode of altered behaviour including self-harm, excitement, exertion and restraint, and the discharge of a Taser.
Earlier this week, the jury in an inquest ruled that the use of the Taser had played a "more than trivial" role in the death of Mr Cole.
The IOPC concluded its investigation in December 2017 but withheld publication of its findings until the conclusion of the inquest.
IOPC investigators took statements from the attending officers and from paramedics who attended the scene. They also spoke to witnesses to the incident and Mr Cole's family and friends, as well as establishing the training, policies and procedures adopted by Devon and Cornwall Police in relation to the use of Taser.
In a statement, IOPC Regional Director Catrin Evans said: "Our investigation found the officers acted in accordance with legislation, national and local policies and local training procedures when using force.
We found that the officer who used the Taser held a genuine belief that Mr Cole was about to harm himself or another person and acted reasonably. My thoughts are with Mr Cole's family and friends following his death. This was a traumatic incident for all involved."
The inquest heard that PC Wilson gave three different accounts of what happened in respect of the number of Taser activations. The officer told the jury that he was "given guidance" by a Police Federation solicitor to say in a September 2017 statement that he activated the Taser on two occasions, even though it was used three times.
The officer admitted that, with hindsight, he regretted taking that advice. PC Wilson said he was advised not to "express uncertainty", as he had not seen the relevant documentation that could confirm the number of Taser activations.
Responding to the inquest verdict, Mr Cole's sister Lisa accused officers involved in the case of "falsifying evidence and closing ranks".
She said: "We were hopeful that this inquest would finally give us some clarity on the critical minutes leading up to his untimely death. Instead we have been confronted with officers falsifying evidence, closing ranks and deferring to the Police Federation.
"This is not only an insult to our grieving family but leads to a lack of accountability. While there is no transparency or accountability for loss of life, preventable deaths during police contact will continue, and those with mental ill health will continue to be overrepresented in this marginalised group."
A spokesperson for Devon and Cornwall Police said: "We are aware of statements made by Mr Cole's sister and partner. Whilst we acknowledge the impact this incident has had on the family, wider community and officers involved; we strongly refute any suggestion that any officers who appeared at the inquest falsified evidence. This suggestion is not supported by any of the findings from the inquest jury."
The spokesperson added that the investigation by the IOPC concluded the performance of the officers did not fall below the standard expected.
The inquest heard that, while trainees are taught that each Taser activation carries a risk, they are not told that it has an incremental risk. This information will now be included in future training programmes.