Officer faces criminal investigation for dangerous driving after two teenagers died in e-bike collision
A South Wales Police officer is being criminally investigated for dangerous driving after following two teenagers in a van before they both died in an e-bike collision in Ely, Cardiff.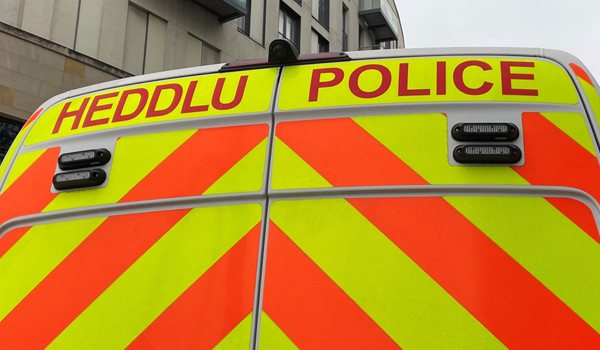 Kyrees Sullivan, 16, and Harvey Evans, 15, died after the e-bike they were riding on was involved in a crash on Snowden Road shortly after 6pm on May 22.
The incident led to rioting lasting several hours, during which several vehicles were set alight, property was damaged and 15 police officers were injured, 11 requiring hospital treatment.
The Independent Office for Police Conduct (IOPC) has been investigating the interaction between South Wales Police and the two teenagers before their deaths.
It followed a referral from South Wales Police (SWP), due to the fact a police van was seen on CCTV travelling closely behind the bike a short time before the incident.
The IOPC confirmed the driver of the police van has now been informed they are being criminally investigated for dangerous driving.
They had previously been served with a gross misconduct notice, along with the passenger in the police vehicle, notifying them their conduct was under investigation.
"It should be stressed that the serving of notices and the criminal letter do not necessarily mean that disciplinary or criminal proceedings will follow," the IOPC said. "A decision over potential disciplinary proceedings and any referral to the Crown Prosecution Service will be made at the end of the investigation."
The IOPC said its independent investigation, which began three months ago, is looking at "the nature of the police interaction with the boys before the collision and how appropriate the officers' decisions and actions were".
"A key consideration is whether there was any point at which the officers' decisions and actions in the police van constituted a pursuit," it added.
"In recent weeks, we have completed all our inquiries in the area and obtained a number of statements from local residents. IOPC investigators continue to examine hundreds of video clips that we have gathered as a result of our house-to-house inquiries at properties in Ely.
"In addition to these lines of inquiry, we have reviewed body-worn video from officers who attended the scene and we have taken statements from relevant police officers and staff."
The IOPC said South Wales Police continues to cooperate with its investigation.
IOPC director David Ford: "Our thoughts and sympathies remain with the family and friends of Kyrees and Harvey and everyone impacted by the tragic loss of two young lives in Ely. Our independent investigation is progressing well and I want to again thank the local community for the support provided to our investigation, including through the sharing of CCTV evidence. I would also like to thank all those who took the time to attend our recent Community Reference Group meeting, your input, help and assistance is appreciated.
"We would still encourage anyone who believes they have useful information to come forward to us. We are continuing to engage with local community leaders and elected officials to provide updates on our investigation.
"I would like to emphasise again that we remain committed to establishing the facts of what happened."
"We will continue to provide regular updates to the families of Kyrees and Harvey, to make them aware of developments in the investigation."
In a statement, South Wales Police said its "thoughts continue to be with the families and friends of both boys and those affected by this tragedy".