Officer denies 'taking the biscuit' as misconduct case crumbles
A police officer caught up in a disciplinary dubbed 'Biscuitgate' is to return to full duties after being cleared of gross misconduct.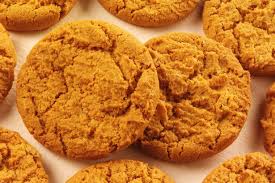 Police Constable Thomas Hooper was accused of stealing a colleague's "medium-sized, two-tier tin of biscuits", as an inspector told the panel "theft is theft".
The Metropolitan Police Service (MPS) officer was said to have taken the tin from a storage cupboard on May 7, 2016 and offered to hand the contents around a room of police personnel.
But after a three-day hearing, PC Hooper was found not guilty and the supervising officer challenged for raising the complaint.
PC Hooper was also cleared on Wednesday (February 22) of wrongfully applying to cancel a fixed-penalty notice against him over an accusation of speeding in 'response mode', and giving false accounts of both incidents. He denied both allegations.
Sergeant Sarah Blake, who was an Acting inspector at the Kingston Operational Command Unit in southwest London at the time, was asked why she had raised a complaint with the MPS's Directorate of Professional Standards, and responded that it was because of "the gravity of the incident".
"By that time the biscuits had been eaten and, in my mind, theft?is theft," she said. "How was he going to put the biscuits back?"
The tribunal previously heard that PC Hooper was going to offer to share them, and also offered to replace them.
Charles Apthorp, representing the MPS, told a central London misconduct hearing that it was not just a matter of taking a tin of biscuits but whether his actions had amounted to a breach of professional standards.
Mr Apthorp said: "The appropriate authority's perspective is that it is not the value of what was taken, it is what was done. It shows clear evidence of misappropriation of property."
He said PC Hooper would have been aware this was not appropriate conduct and had shown a "lack of integrity".
Panel chairwoman Naheed Asjad, in ruling the officer had no case to answer for both allegations, said the public would be concerned about the value of the complaint about the biscuits.
She asked Sgt Blake: "You have a sergeant and an inspector and a box of biscuits that have gone missing and the only thing you can come up with is to refer the matter to DPS (Directorate of Professional Standards)?"
Sgt Blake replied that "the option of going to the DPS was because of the gravity of the incident".
Ms Asjad pointed out that an offer had been made to replace the biscuits.