Numbers of foreign criminals 'living in the community' double despite 41,000 deportations
New routine police checking of detainees for overseas convictions has sparked a surge in the recording of foreign criminals living in the UK, the Home Office has admitted.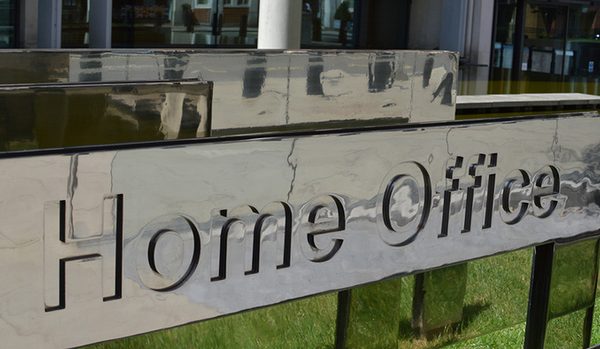 The numbers "still in the community" after they should have been deported have more than doubled in the last five years.
Despite a pledge in 2012 by then Home Secretary Theresa May to create a "hostile environment" for those illegally staying in Britain – the figures have risen from 886 to 1,852 last year.
But the Home Office told Police Professional on Tuesday (May 15) that foreign nationals who commit crimes in the UK "should be in no doubt of our determination to deport them" – with 41,000 having been removed since 2010.
Its statement added: "While legal challenges and problems obtaining travel documents can frustrate immediate deportation, we never give up trying.
"We have made huge progress in the last five years in identifying these individuals.
"The police now more routinely carry out checks for overseas criminal convictions on foreign nationals who are arrested.
"This has contributed to the rise in the number of recorded foreign criminals living in the community."
And checks that reveal serious or persistent convictions overseas now lead to the Association of Chief Police Officers' Criminal Records Office referring individuals to Immigration Enforcement for deportation consideration.
In addition, measures introduced under the Immigration Act 2016 mean that in the future all non-detained foreign nationals subject to deportation proceedings or a deportation order will be electronically monitored, the Home Office said.
Latest statistics reveal around 6,000 foreign offenders are deported each year by the Home Office – taking an average of four months to deport each one.
Foreign criminals should face automatic deportation after serving their jail sentence. But if the order is challenged, often on human rights grounds, the convicted offender can be released into the community.
However, the Home Office has been labouring under the impact of last June's Supreme Court ruling that rendered the Government's flagship policy unlawful.
It was a Conservative election manifesto pledge to deny foreign criminals the right to launch an appeal against deportation while they are in the country.
But lawyers argued that the decision handed down would "very heavily limit, if not entirely curtail" the routine use of the power.
Ex-Policing Minister Mr Lewis told Police Professional at the time: "The Government has consistently taken the view that foreign criminals have no place in the UK, and we will continue to take action to remove them."
A landmark case, presided over by the deputy president of the Supreme Court, Lady Hale, and four other justices, said the system breached foreign criminals' human right to an appeal as their ability to present their case from abroad was likely to be obstructed in a number of ways.