'Numbers debate' must recognise less visible roles
Chief officers have been urged to keep reminding the public about the impact of cuts on all areas of policing rather than "visibility for visibility's sake".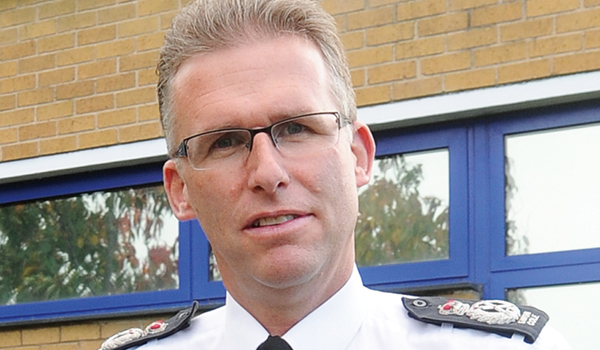 The complexity of police work often gets lost in discussions about declining workforce numbers, argues Chief Constable Simon Cole, national lead for neighbourhood policing.
While national debates often focus on the sharp fall in neighbourhood policing, he says less visible roles such as call takers and covert detectives are just as important – and have required investment due to the changing profile of crime.
The number of officers in back office or other administrative roles have increased from 3,528 to 4,434 over the last three years.
Mr Cole told Police Professional "we tend to get into a discussion about visibility for visibility's sake rather than visibility because it's effective".
We need to keep talking about the whole effect of what we do and how we do it. A team with a blend of skills will achieve a lot and we need to keep demonstrating that
He added: "At its heart, the public and local communities like to see and feel reassured by visible patrols, and that's something that we should be proud of and something that we need to make sure we can deliver.
"But we need to also be able to deliver an online patrol, we also need to be able to identify the best way of intervening. The best way of catching serious drug dealers or terrorists is often a more covert approach and we need to be able to do both. Only the numbers debate doesn't always help that discussion."
Mr Cole's comments follow an investigation by The Sunday Times that found the number of officers assigned to visible neighbourhood duties has fallen while those in less visible roles have increased over the past three years.
Overall, officer numbers have fallen by 20,000 but cuts have disproportionately fallen on neighbourhood policing.
Combined with reduction in staff roles, the drop in numbers is closer to 32,000.
More than 7,000 traditional neighbourhood police officers have been reassigned or left the service since March 2015, while police community support officer numbers have also dropped 18 per cent to around 10,000.
Visible frontline officers – comprising neighbourhood, response, community liaison and roads policing officers – have fallen ten per cent to 62,977, and there were 16,557 neighbourhood policing officers in March this year, down from 23,928.
At the same time, the number of officers assigned to back office or administrative roles have risen by around 25 per cent.
The Sunday Times claimed this change was despite promises by ministers to protect frontline policing.
Mr Cole pointed out that the service has had to reassess its priorities as threats have changed.
He added that basing debates purely on changes to officer numbers tends to exclude the roles police staff play, from call handling to providing analysis and forensic expertise.
He said: "A typical investigation into serious crime will include all sorts of skills and expertise, of which uniformed policing is really important, but we need a blend of people to achieve the best results.
"We need to keep talking about the whole effect of what we do and how we do it. A team with a blend of skills will achieve a lot and we need to keep demonstrating that."
Lynne Owens, director-general of the National Crime Agency, said: "Visible policing presence is important. To be effective against changing threats from serious crime it has to be supported by covert officers and other capabilities.
"We must see this as a whole system and not allow the debate to be over-simplified."
A Home Office spokesperson said: "Decisions about frontline policing, and how resources are best deployed, are for chief constables and democratically accountable police and crime commissioners."