Number of deaths in custody highest in a decade
Twenty-three people died in or following police custody in 2017, the highest number for ten years, according the latest figures from the Independent Office for Police Conduct (IOPC).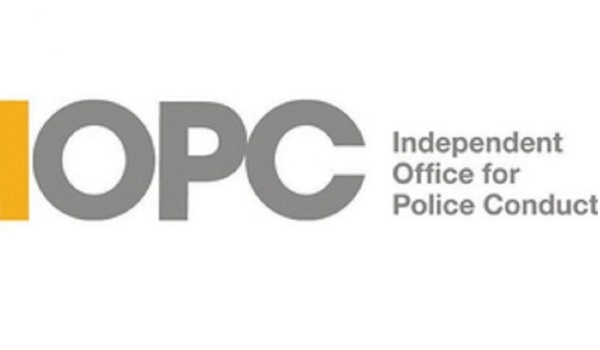 Three people died in a police cell, and five died in hospital after becoming unwell in custody. Nine others were taken ill at the scene of arrest and died in hospital.
IOPC Director General Michael Lockwood said the rise in the number of deaths was "concerning".
The Deaths During or Following Police Contact report said that mental health and links to drugs or alcohol were common factors. Of the 23 who died, 12 had mental health issues and 18 had links to drugs or alcohol.
The IOPC said 17 of those who died had "been restrained or had force used against them by the police or others before their deaths", but this did not necessarily contribute to the deaths. Of these, nine were white and eight were black.
All the deaths in or following police custody are being independently investigated by the IOPC.
Mr Lockwood said its annual report into deaths during or following police contact presents "valuable information for the police service and beyond".
"Every death is a tragic loss for the families involved, and it is vital that each one is thoroughly investigated. This report sheds light on the wide array of circumstances which can culminate in police-related deaths," he added.
"As the first director general of the IOPC, I am determined that we raise awareness of these cases. It is important that we help police and other agencies learn lessons from our investigations to prevent future deaths, and that we hold the police to account where they act improperly."
The report noted that there were four fatal police shootings, compared with six last year. However, three of these were the perpetrators of the London Bridge terror attack.
There were 57 apparent suicides following police custody, the same as in the previous year, and in line with figures recorded over the past ten years.
Fourteen suicides happened on same day as their release from police custody, 28 occurred a day after, and 15 two days following release.
More than half (51 per cent) followed detention for sexual offences or indecent images involving children, 44 per cent of which involved children – the second highest proportions since 2004/05. The average for these offences over the 14-year period is 34 per cent and 27 per cent respectively.
Almost three-quarters of these had previously known mental health issues and two had been detained under section 136 of the Mental Health Act.
There were 29 road traffic deaths, down three from the previous year, and 13 were in an unrelated vehicle or a pedestrian.
The IOPC investigated 170 other deaths following contact with the police in a wide range of circumstances – up from 132 in the previous year.
However, deaths are only included in this category when the IOPC has conducted an independent investigation and the increase may be due to dramatic increase in the number of inquiries it was carrying out, as opposed to the number of people dying in such circumstances.
Among this group, 146 followed contact with police after concerns were raised for the person's welfare, of which had 45 died following a missing person report and 43 had died following fears about a risk of self-harming, suicide or mental health issues.
Mr Lockwood added: "Numbers across the categories of deaths fluctuate year on year, and care needs to be exercised in considering them against a backdrop of the numerous interactions the police have with the public each year.
"The rise in deaths in police custody this year, which includes at the point of arrest, in transit, in cells or in hospital, is concerning viewed against a trend of falling numbers over the last decade. Each of these tragic deaths is subject to investigation and we await formal causes of death for most of them. What is clear is that many present a complex and challenging set of factors, with links to drugs and alcohol and mental health concerns being very prevalent among those who have died.
"The issues go wider than the police service, as officers can often be dealing with vulnerable people whose needs and risks may not have been adequately managed elsewhere. However, it is important when the police are involved that they are properly trained and equipped to manage the challenges they inevitably face, and that they learn from past mistakes.
"Through the Ministerial Board on Deaths in Custody and follow up to the Angiolini Review into serious incidents and deaths, we are contributing to ongoing work streams across the policing and public sector to add our expertise to tackling the challenge."
Julia Mulligan, the Association of Police and Crime Commissioners lead for transparency and integrity said the fact that deaths in or following police custody are at their highest level for a decade will be a great concern to police and crime commissioners (PCCs), who will want to work with their chief constables to ensure that this is effectively addressed at a local level.
She added: "More widely, it is sad to see that so many of the people who tragically died in these circumstances had either mental health or drugs/alcohol problems. Both these issues present not just the police but also local authorities and the NHS with real challenges. Together we must get better at supporting people with such vulnerabilities, so deaths can be prevented.
"This means having good, effective local support services in place, including health based places of safety for people in mental health crisis. PCCs have long campaigned for people with health problems to be dealt with effectively by the health service, and although we welcome recent changes in legislation that make police custody very firmly the exception, we do have concerns about provision in some areas. The same is true for substance misuse support services. We would also therefore strongly encourage local commissioners to work with PCCs to ensure people who are at risk can be better supported and harm prevented."