NSPCC outlines six tests for government to create 'robust regulation' to protect children online
The NSPCC is urging the Government to ensure its Online Harms Bill sets a "global standard in protecting children on the web".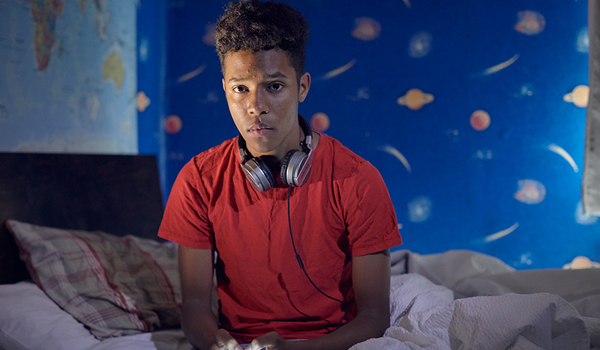 In a new report published today (September 30), How the Wild West Web Should Be Won, the charity sets out six tests "to create the robust regulation needed" to keep children safe online.
These include creating a 'principles-based duty of care' for technology firms to identify harms caused by their sites and holding them to account with criminal and financial sanctions.
The Government is expected to produce the final consultation response to its Online Harms White Paper, published in April last year, in the coming weeks with legislation expected next year.
"With crucial decisions just being made in a few days, we are urging government to ensure children's online safety and that new laws will force technology firms to tackle the harm caused by their sites," said the NSPCC.
"We have consistently highlighted the growing levels of abuse and harm children are facing on social media platforms, and we believe that the problem has been made worse by coronavirus."
At the Hidden Harms Summit in May, Prime Minister Boris Johnson signalled a personal determination to legislate for regulation that successfully fights child abuse, including "draconian action" against technology firms which fail to protect children.
However, the NSPCC said it was concerned that if this was not translated by government into law, the opportunity to make online a safe space for children could be missed.
The charity is worried that ministers are "wavering in their ambitions to improve online safety", so it has released six tests which it says "would help to create the robust regulation needed".
NSPCC chief executive officer Peter Wanless said that "failing to pass any of the six tests will mean that rather than tech companies paying the cost of their inaction, future generations of children will pay with serious harm and sexual abuse that could have been stopped".
The warning comes on the back of the latest Home Office data. Analysis of its statistics found that between January and March 2020, the number of online sex crimes against children recorded by police reached the equivalent of 101 a day in England and Wales.
A Freedom of Information (FoI) request by the NSPCC published earlier this month found that police record more than 10,000 online child sex crimes in a year for the first time
The data revealed that 10,391 crimes were recorded by all forces across the UK for 2019/20 for sexual offences that involved an online element, including grooming, sexual assault and rape – up by 16 per cent from the previous year.
In the five years since it became mandatory to record crimes involving the internet, the NSPCC says the total number of recorded offences has risen by more than 37,000.
Although the FoI data does not include the lockdown period, research by the charity suggest that risks to children online have increased during this period, with the number of Childline counselling sessions about online grooming increasing.
Andy Burrows, NSPCC head of Child Safety Online Policy, said these figures suggest that online abuse was already rising before lockdown, and the risks to children appear to have spiked significantly since.
The six tests published in the NSPCC's report are backed by Ian Russell, who has campaigned for regulation since the death of his daughter, Molly, by suicide, after she was targeted with self-harm posts on social media.
Mr Russell said: "Today, I can't help but wonder why it's taking so long to introduce effective regulation to prevent the type of harmful social media posts we now know Molly saw, and liked, and saved in the months prior to her death.
"Tech self-regulation has failed and, as I know, it's failed all too often at great personal cost. Now is the time to establish a regulator to protect those online by introducing proportionate legislation with effective financial and criminal sanctions. It is a necessary step forward in trying to reclaim the web for the good it can do and curtail the growing list of harms to be found online."
The six tests the NSPCC says government must pass to keep children safe online are:
Creating an expansive, principles-based duty of care. Technology firms should have a legal responsibility to identify harms caused by their sites and deal with them;
Tackling online sexual abuse. Platforms must proactively and consistently tackle grooming and abuse images;
Tackling legal but harmful content. The law must enforce firms to respond to the harms caused by algorithms targeting damaging suicide and self-harm posts at children;
The regulator must have robust transparency and investigatory power and demand information from companies;
Hold industry to account with criminal and financial sanctions; and
Give civil society a legal voice for children with user advocacy arrangements.
Mr Wanless said: "Industry inaction is fuelling this staggering number of sex crimes against children and the fallout from coronavirus has heightened the risks of abuse now and in the future.
"The Prime Minister has the chance of a lifetime to change this by coming down on the side of children and families, with urgent regulation that is a bold and ambitious UK plan to truly change the landscape of online child protection.
"The Online Harms Bill must become a government priority, with unwavering determination to take the opportunity to finally end the avoidable, serious harm children face online because of unaccountable tech firms."
The NSPCC wants the Government to set up an independent regulator who would have the power to investigate and fine social networks if they failed to protect children.
"It is now almost 17 months since the Government's original proposals for social media regulation were published and children continue to face preventable harm online," said Mr Burrows. "The Prime Minister needs to prioritise introducing a truly comprehensive Online Harms Bill this autumn and pass legislation by the end of 2021 that sees technology firms held criminally and financially accountable if they continue to put children at risk."