NPCC to draw up guidance on 'mingling' to help officers police the rule of six
The National Police Chiefs' Council (NPCC) is to set out further guidance on how officers should respond to unlawful gatherings after it emerged that the new 'rule of six' coronavirus regulations have made it illegal to "mingle" in some social settings.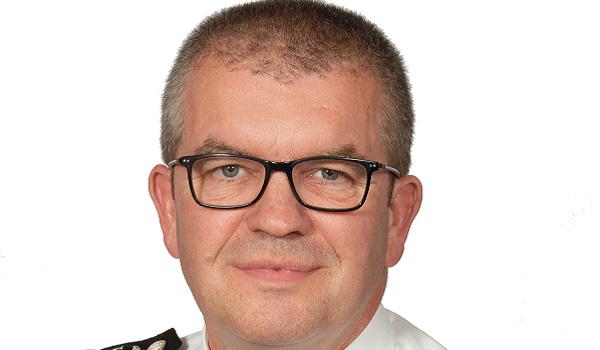 From today (September 14) in England, any social gathering of more than six people is against the law, with people facing fines of up to £3,200 if they do not abide by the new restrictions, which apply to both indoor and outdoor settings.
The rule replaces the existing ban on participating in gatherings of more than 30 and the current guidance on allowing two households to meet indoors.
Detailed guidelines enabling the enforcement of the rule were published late on Sunday, around 30 minutes before they came into effect.
The regulations state that while people are socialising in group of six, they must not "become a member of any other group of persons" or "otherwise mingle with any person who is participating in the gathering but is not a member of the same qualifying group".
However, legal experts say the law has yet to define what it actually means to "mingle" as it is the first time the word has been used in this context.
The Prime Minister's official spokesperson said: "The NPCC will set out guidance for police forces, but police are used to using their discretion in upholding the law and I'm sure that's what they will do in this case."
He added that the six-person limit provided "clarity" for police officers and would make it easier for them to identify unlawful gatherings.
NPCC chair Martin Hewitt said he accepted that rule changes are "confusing for the public", adding: "This has been really challenging for policing over six months.
"We had the initial universal lockdown, we've had changes since then, the public need to understand those changes.
"We work with all our partners in local authorities, people who are running shops, people who are running other hospitality areas, we are part of the group that are trying to explain to members of the public what the rules are and encouraging people to comply with them."
Earlier today, Policing Minister Kit Malthouse encouraged members of the public to contact the police and report their neighbours if they see them failing to comply with the new coronavirus restrictions coming into force in England.
Mr Malthouse told BBC Radio 4's Today programme that concerned neighbours should ring the non-emergency police phone number to report violations. "We are in discussions about what reporting mechanisms there might be, but there is obviously the non-emergency number that people can ring and report issues they wish to," he said.
The change follows a rapid increase in the number of daily positive cases. The Government, Chief Medical Officer and Chief Scientific Adviser all agreed that urgent action was necessary to stop the virus spreading and continue to protect the NHS.
The national chair of the Police Federation of England and Wales said the new regulations would force officers to work even harder.
"With the increase in confirmed Covid cases, it's no surprise the Government has made this announcement," said John Apter. "For policing, these constant changes to legislation are becoming the norm. The pressures on policing have increased significantly over recent months, and this latest change will add to this pressure.
"My colleagues will support the public through what is going to be a very difficult time. At all times they will also remind people that a breach of these regulations means breaking the law.
"However, the Government needs to play its' part. With so many changes in legislation, an effective public information campaign must be a priority – as there's been so much confusion for the public and many people don't know exactly what the law says."