NPCC Roads Policing Lead: Poor drivers "emboldened" by lack of enforcement
The National Police Chiefs' Council (NPCC) Lead for Roads Policing has warned that continuing to cut the number of officers operating on roads will lead to an increase in the number of preventable deaths as bad and irresponsible drivers will feel they are less likely to be caught.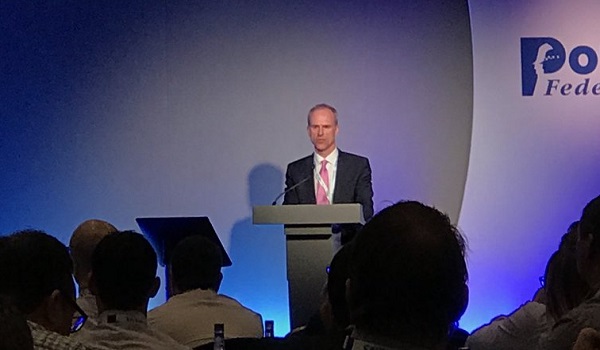 Speaking at the Police Federation of England and Wales Roads Policing conference on Tuesday (January 29), West Mercia Police Chief Constable Anthony Bangham highlighted the fact that the number of road casualties across the country has fallen by 39 per cent since 2007, but that in recent years this dramatic decline has come to an end and the figures are slowly creeping up.  
In 2015 there were 1,730 road deaths, in 2016 there were 1,792 while in 2017 the figure was 1,793. The figures have flatlined despite huge strides in the field of car safety which should have led to greater reductions as those involved in accidents are more likely to survive.  
"After many years of decline, the best you can say now is that the figures are not getting any worse, sort of, but actually if you are honest all the signs are that this is going to get worse and that if we don't address the problem, we're going to see all those declines reversed." 
Although research into the reasons behind the plateauing of the figures is ongoing, Mr Bangham believes it is directly related to the fall in the number of officers engaged in road policing duties.  
"Is there a correlation? I'm not prepared to ignore what is right in front of us – there are now thousands fewer police officers and all areas have had to shrink. Roads policing is no exception." 
Alison Hernandez, Police and Crime Commissioner (PCC) for Devon & Cornwall, would later tell the conference that half of all PCCs were committed to making road safety a priority, but Mr Bangham said there was little evidence of the issue being moved to the top of the agenda as the numbers of officers were continuing to fall. 
"The public need to see the police operating on the roads, making sure that the roads are safe," he said.  
A key problem was the level of public and political recognition of the true scale of the problem. "In West Mercia last year, we had 15 homicides but more than three and nearly four times as many deaths on our roads. Yet I worry that we are not as shocked by that, that the public are not concerned, that politicians are more concerned about other categories of death. It is absolutely shocking." 
Mr Bangham also expressed concern that the lack of enforcement on the roads means there is no one acting to keep the most dangerous road users in check. "As a small proportion of drivers begin to realise that they can get away with tailgating, with driving too fast, with driving in an erratic manner, as they realise that they are not going to get stopped for the more minor offences, they will become bolder and they will eventually be involved in a more serious collision," he said. "The likelihood is that the roads will become less safe."